Green Lungs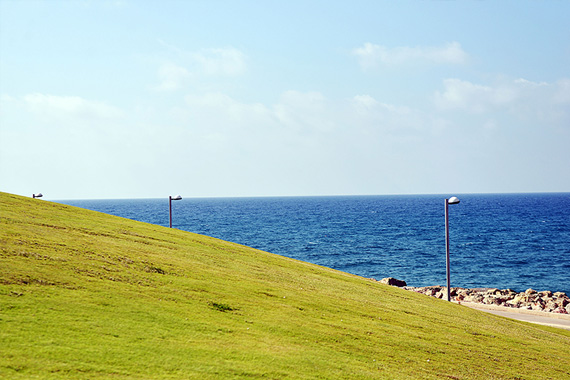 Planned originally, more than a century ago, as a garden community, Tel Aviv has expanded over the years to become the dynamic "City that Never Sleeps." Nevertheless, in counterpoint to its cutting-edge nightlife, culture, cuisine and fun, it features lovely parks and green expanses, its Green Lungs, a secret Tel Aviv charm with which most visitors are unfamiliar. For a different view of the city, the rowing center and adjacent riverside café at Hayarkon Park in North Tel Aviv and the 10-acre Rock Garden and Tropical Garden are especially inviting, complemented by attractions to suit all tastes, from kayaking, pedal boating, and outdoor games areas to extreme rock climbing, jogging, cycling and even bird watching. Visitors - those with families too - can revel all through the day in the park's range of exciting activities, amid sweeping panoramic views of the city. Concerts are held in the summer to crowds numbering in the 10s of thousands, with some of the most iconic names in music lighting up the stage. Justin Bieber, Aerosmith and Rod Stewart and Guns N' Roses are some of the stars scheduled to appear there in 2017.
The Israel Philharmonic Orchestra also performs in Hayarkon Park every summer.
Other parks dotted throughout the city offer different attractions, including: Gan Meir in central Tel Aviv, a verdant reprise, with a mini outdoor gym, basketball court, soccer (football) pitch and neighborhood-friendly dog park; the Botanical Gardens at Tel Aviv University, a tropical garden, medicinal garden that also features plants for commercial use,  a refuge for endangered plants and the Land of Israel Garden with over 3800 plant species; and Tel Aviv University's Zoological Garden, an active research center housing many species of mammals, birds and reptiles, some of which are free to roam the garden and maintain their natural behavior patterns, including fighting, mating and raising offspring.
.
 The Green Building/House of the Porter School of Environmental Studies is rated one of 17 leading buildings of its kind in the world. A tour of the building allows visitors a glimpse of the environmental vision of its architects, and the tenets of green building and sustainability.
Jaffa's Slope Park
Jaffa's verdant 50-acre Slope Park, stretching from Jaffa Port to Aliya Hill and fronting the Mediterranean Sea, was inaugurated in 2010 and has become a major addition to the city's green lungs. The park promenade, an extension of the city's Lahav Promenade, serves as a fishermen's wharf, a path for walkers to enjoy a stroll, joggers to clock up the miles and a lovely setting for pedestrians just wanting to relax on the benches and take in the view.
Greening Tel Aviv
Hiriya, Tel Aviv's legendary mountainous garbage dump on the eastern outskirts of the city, has been undergoing an ecological transformation in recent years, reemerging as an environmentally friendly recreational park. Designed as the largest urban park to be built in the last 100 years, it is slated to be completed by 2020 and will include gardens, bike trails, an amphitheater and a visitors center made of salvaged and recycled materials. Preliminary approval has also been granted for a long-range project to cover a part of the Ayalon Highway near Azrieli Center, with a four-acre urban park.
Tel Aviv Urban Farming
A unique green farm on the roof of Dizengoff Center, open to the public at large, offers method of cultivation of vegetables, leafy greens and herbs without soil, in an urban environment, as part of a program of workshops, (to be booked in advance) - in English too.