MICE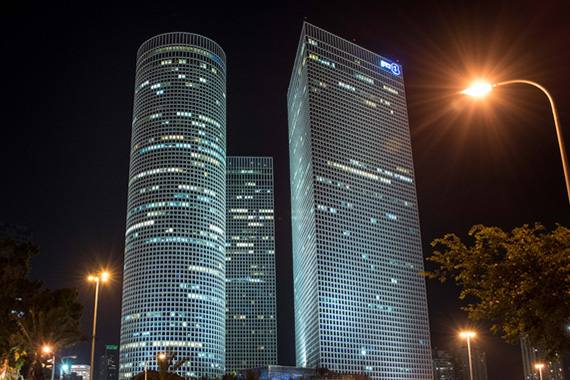 While perhaps better known as a city for commerce, culture and nightlife, Tel Aviv is also an excellent venue for MICE tourism - meetings, incentives, conferences and exhibitions. Tel Aviv offers an abundance of venue options for these important markets, and up-to-date facilities are located within the city's central hubs of activity.
In keeping with Tel Aviv's status as Israel's number one center for commerce and business tourism, all of the Tel Aviv's major properties have developed special accommodation options, executive floors and lounges for the use of their business - and other upmarket – clientele, and most of the city's hotels offer space for small meetings, workshops and seminars.
The Israel Trade Fairs & Conventions Center
The Israel Trade Fairs & Conventions Center, located in northern Tel Aviv, features nine exhibition pavilions and halls and hosts hundreds of events and exhibitions each year. The center's Pavilion 10 was renovated not long ago and transformed into a complex of five fully equipped smaller spaces, with seating for between 200-500 theater-style. Developed more recently, Pavilion 2, built on an area of 50,000 square meters, features a column-free 7600 m² main hall, the largest in the Middle East, with acoustic dividers to separate the hall into three modular sections, 2000 m² each. It also contains a variety of halls, enabling a number of major gatherings to be held at the same time, as well as dining areas, conference rooms, etc. Pavilion 2 also features a variety of other spaces, and it can accommodate around 10,000 participants at a time.
An Incentive in Tel Aviv
An incentive in Tel Aviv brings out the best in the city's major hotels. The highest levels of consideration, service and attention to detail take on a new meaning when a group of celebrated incentive winners is "in residence," as each property strives to make every stay an occasion to remember and cherish, sparing no effort to transform even the simplest of theme parties into an experience both innovative and memorable and making each incentive winner feel like a king, or queen.
For prestigious groups of any kind wanting to meet or otherwise taking advantage of facilities within its jurisdiction, the Municipality of Tel Aviv-Jaffa, may well lend a hand, with free promotional material, maps, pins of the city and other aids and giveaways. Municipal facilities - such as the city's Noga Theater or Einav Center at City Hall - may also be offered as a site for a reception or other such event. In addition, it can plan activities for delegates and accompanying spouses, such as trips, folklore evenings and receptions in special settings, arrange for sites and shops to remain open at special hours, and it may also be willing to arrange special events at no extra cost, such as a folklore presentation, a youth band or similar activity.
In certain special cases, a meeting with the Mayor or other high Tel Aviv official may also be arranged. In addition, the Municipality will always be willing to help - if need be - in setting up that special meeting, or securing that innovative venue in the city for the theme party of a lifetime -the Tel Aviv Museum, Kedumim, Square in Old Jaffa, or the Old Jaffa Port, the Azrieli Center rooftop, perhaps even the city's Zapary aviary. Other possible venues - available not only for incentives, but for large gatherings of any type - include the Wohl Auditorium in Hayarkon Park, Hapisgah Park in Old Jaffa, Israel's National Park, situated in Ramat Gan, the Bronfman Auditorium, Eretz Israel Museum, or any of the city's major theaters.