Hotel Improvements
Hotel improvements are making the Greater Tel Aviv area an even better destination than ever for a holiday or change of pace. "The City That Never Sleeps," "Capitol of Cool" and other flattering soubriquets with which Tel Aviv has been crowned by global media in recent times, in both the professional and general media, give voice to a vibe that is speaking to more people than ever before, of every possible mindset and interest, driving the need to develop additional hotel accommodations, not just in veteran tourism districts, but elsewhere too, to meet specific needs.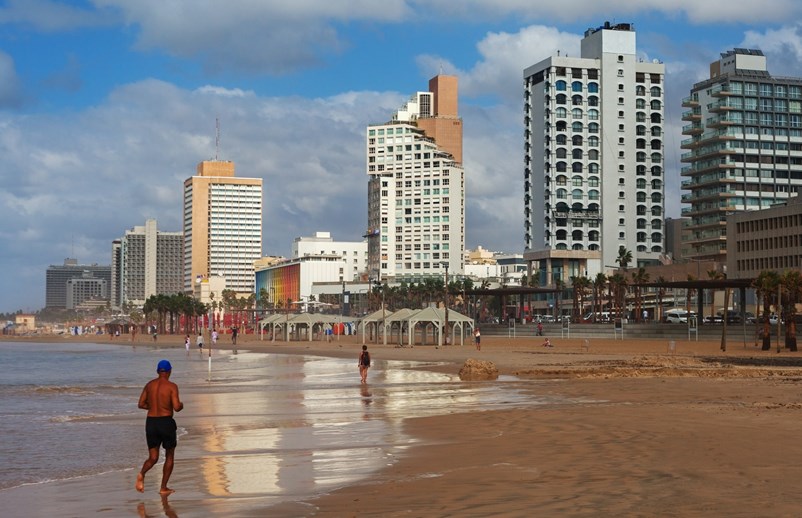 The City That Never Sleeps 
The Tamares Chain's West Lagoon, which opened a number of years ago, stands by itself as a hotel, overlooking Tel Aviv's northernmost shoreline. Israel's first Indigo property also opened a few years ago in the Ramat Gan Diamond Exchange area, where the Fattal Hotels Chain's Leonardo City Tower is also situated.
Fattal's Leonardo Boutique is set in Ramat Hahayal, a high-tech district in northeast Tel Aviv that also is home to the Assuta Medical Center, a prestigious hospital heavily involved in medical tourism; the Vital Hotel opened adjacent to the Sourasky Medical Center to meet the needs of medical tourism visitors and their entourage, while out of the city, the Atlas Chain's Sadot Hotel, the closest property to Ben Gorion International Airport, operates within the Assaf HaRoeh Medical Center in Beer Yaacov, while also offering accommodation option for last-night travelers and business persons visiting companies in Rehovot, Rishon LeZion, Nes Tziona and vicinity.

In the City district, small, new, cutting-edge properties have been sprouting up in and around Rothschild Blvd., mainly in buildings earmarked for preservation, and upgrading and other improvements implemented in existing properties, and Tel Aviv has been welcoming new hotel launches in other neighborhoods too.
These include Port & Blue, a stylish property by the Tel Aviv Port, and the Atlas Chain's sea-themed Yam Hotel not far away; Hotel 75, Prima Hotels' new offering on Allenby St., and the Brown Hotel Chain's second and third property in the city - the Brown Beach Hotel, across from the Mediterranean Sea, and Poli House, on the Nahalat Binyamin Promenade, a super-modern lifestyle hotel set in a Bauhaus building, with an emphasis on style and design. Jetsetter magazine distinguished the Brown Beach in 2016, as the world's best-designed hotel; one year earlier it had crowned the Norman, a luxury property set in a Nahmani St. Bauhaus building close by Rothschild, as "the world's best boutique hotel.".

Right beyond the horizon, and joining Hilton, Sheraton, InterContinental, Crowne Plaza, Renaissance, Indigo and Ritz-Carlton as international brands with a Greater Tel Aviv presence, Israel's first Kempinski, just north of Jaffa, overlooking the Mediterranean Sea, is set for completion in 2018, while a new Indigo in Tel Aviv is scheduled to be launched in Sarona then and a Tel Aviv M Gallery by Sofitel property is now being developed in Tel Aviv, on Lilienblum St., on the site of the city's first hotel.

In the more immediate future, two Jaffa hotels developed in historic buildings marked for preservation, and also featuring Mediterranean views, will be inaugurated in the next few months: the Setai, managed by Orchid Hotels, a local hotel management company, set in Jaffa's old police station compound, opposite the clock tower, and Israel's first W Hotel, developed in Jaffa's 19th century French Hospital building.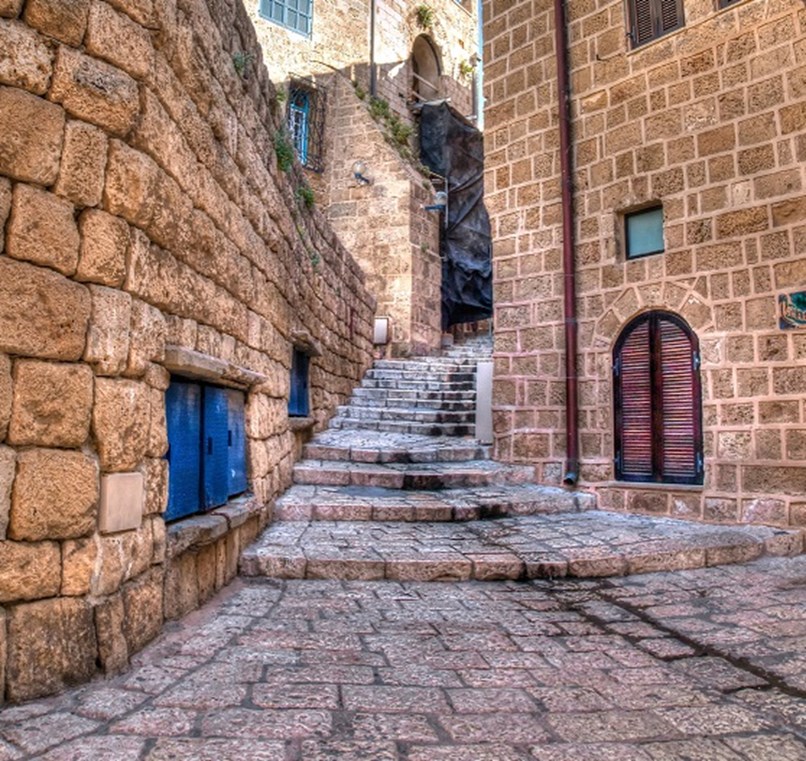 old Jaffa 

As the number of hotels in the city and adjacent to it, increases with each passing year, and the need to be competitive is ever present, veteran properties do not rest on their laurels and are keeping up the pace of their improvements too, to ensure safety and comfort wherever you choose to stay. A number of cases in point:

The Prima City Hotel has renovated rooms on the top floor of its seven-storey property, also upgrading the lobby and adding an outside dining patio in addition to a new kosher restaurant that seats 70 indoors and a further 50 outdoors.

Renovations have taken place on nine floors of the Sheraton Tel Aviv, to revamp an assortment of deluxe rooms and suites. The reception and lobby lounge area has been refurbished too.

The InterContinental David Tel Aviv has renovated across floors 21-23 of the hotel, rebranding rooms as Club InterContinental. It also has renovated its Presidential Suite and has upgraded the reception lobby with new furniture and a chandelier.

The Renaissance Tel Aviv has completed another round of room renovations, this time on the seventh floor, to redesign 22 rooms for business guests.
Forty suites in the Isrotel Tower have been renovated, with future plans calling for upgrades on the passageway connecting Ben Yehuda and Hayarkon streets and improvements to the hotel's two-storey rooftop parking garage and swimming pool. The Tel Aviv Hilton has redesigned and upgraded its lobby lounge area.

In Herzliya, where Israel's first Ritz-Carlton opened a few years ago and where the Fattal Chain manages Herods Herzliya, constructed on an artificial island adjacent to the Herzliya Marina, the Daniel Hotel, managed by Tamares Hotels (which also manages the West Lagoon), is set to inaugurate a series of additional rooms, and the Dan Hotels Chain's Dan Accadia is embarking on a project focusing on totally renovating the rooms and other areas of the hotel's central building.
Places to visit in and around Tel Aviv