Cuisine
With about 1750 cafés, bars and clubs, and over 4000 restaurants and other eateries at last count - and still expanding – Tel Aviv welcomes all foodies to a rich world of dining, a cornucopia of dining delights.
"Why Israel Just Might Have the World's Best Restaurant Scene," read a headline in Forbes magazine, in an article that also emphasized Tel Aviv's primacy as Israel's capital of cuisine. Coming not that long after an article in SAVEUR, the highly influential American gourmet food and wine publication specializing in showcasing authentic local cuisines, in which the city was honored with an "Outstanding" rating in the category of "Best Culinary Destination, Small International," this is yet one more sign that Tel Aviv dining has come of age and has earned global renown. Despite its plethora of excellent dining options on all levels, it's not surprising that reservations may be required, to secure a table in many a Tel Aviv restaurant, even during the week.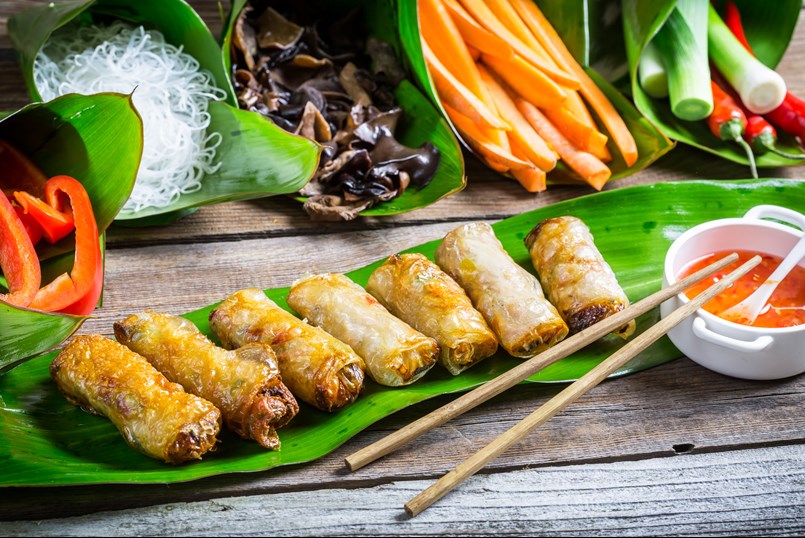 Tel Aviv restaurant scene 
Creative styling has started to share pride of place with taste and culinary creativity, on the Tel Aviv restaurant scene, with entrepreneurs investing hundreds of thousands of dollars at times, to create the perfect setting, image and brand for their new dining establishments, with décor that rivals the finest contemporary restaurant interiors in London, New York, San Francisco or the Far East.
Nevertheless, no matter the image, the atmosphere is never formal, and unless your dinner is part of a business meeting – and even then, it is doubtful – a suit and tie or formal dinner gown will make you look overdressed.
As befitting the city that never sleeps, Tel Aviv's restaurants are uncrowded, more often than not, until about nine PM. However, quite a number, especially those in areas frequented by tourists, remain open until midnight or later. From tweezer cooking to the city's burgeoning street food scene (where Israeli falafel and shawarma have been complemented by casual on-the-go options based on street kitchens from all over the world); from luxurious a la carte kosher restaurants at five-star-level hotels, and prestigious restaurants operated by celebrity chefs, to family-run hummus establishments in the Yemenite Quarter and the tantalizing variety of meat skewer options in the Hatikvah neighborhood; from small, intimate Florentin bistros, to ethnic day-laborer bars and ethnic  restaurants a stone's throw away, Tel Aviv dining offers pleasant, unexpected surprises.
Inspired by the culinary heritage of immigrants from many nations and traditional ethnic "grandmother" recipes that have been adapted and refined by grandchildren chefs, food in in Tel Aviv's restaurants run the gamut – jakhnoon, malauach and hawayej from the Yemenite kitchen; Moroccan couscous, lamb and tajine specialties; Persian gondi, and pickled lemon treats – this just scratches the surface. If European-style food is your preference, you won't have to look hard for sophisticated French cuisine; hearty Western fare and traditional Eastern European Jewish dishes.
Thai, Japanese, Chinese and Vietnamese kitchens are also well represented in Tel Aviv; there are excellent Indian restaurants, as well as those serving traditional Ethiopian food, introduced to Israel by Ethiopian immigrants. And, yes. American pizza/hamburger fast food is ubiquitous.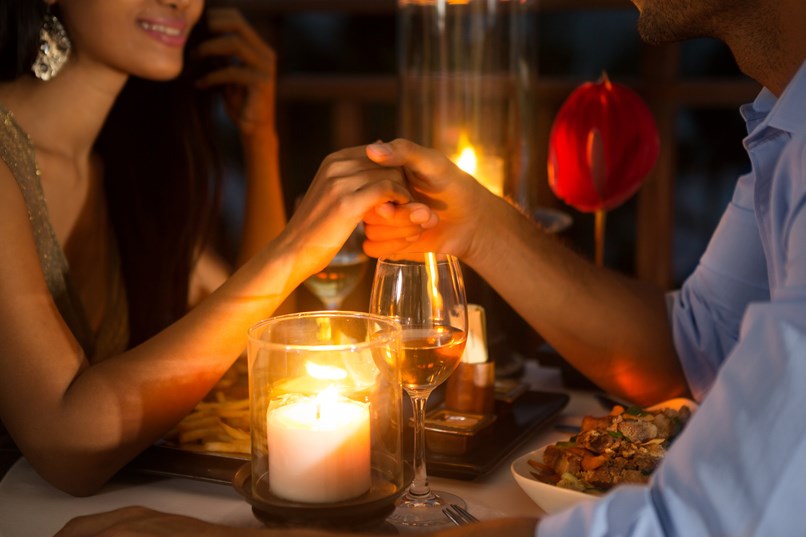 good dinner in luxury hotels 
Kosher in Tel Aviv
If you want to keep kosher while staying in Tel Aviv and yet enjoy memorable culinary experiences, the major luxury hotels are a good place to start, as intense competition for sophisticated tourists and their dining dollar has raised the level of quality to truly international standards. Featuring chefs of amazing talent, these restaurants offer a la carte menus that range anywhere from steaks to trendy fusion cuisine, with even a touch of the molecular now and again.
When Jewish dietary laws or other restrictions are not an issue, the variety and number of high-quality establishments serving interesting, innovative and delectable food, are overwhelming (and dozens of others could well replace the short list of those recommended on this site). However, what seems to distinguish an excellent Tel Aviv restaurant from one that is merely good, is a sense of imagination and flair, particularly among the young generation of chefs, a significant number of whom have worked with master chefs all over the world and have even run well-received restaurants abroad before returning to Israel. So, dine till you can't even think of getting down another morsel. Feasting in Tel Aviv is not just a delicious taste treat, it's fun!
Fine dining restaurants, not all of which conform to Jewish dietary restrictions, are also being developed in a growing number of boutique hotels that are opening in the city. A number of fin e dining restaurants can also be found in Herzliya, at the Herzliya Marina and also in and around the Herzliya Industrial District and Maskit St.
Vegan Tel Aviv
Vegans also will not be disappointed with the culinary largesse available in Tel Aviv, a city where about four percent of the population adhere to a vegan lifestyle, according to recent findings. Thanks to the growing number of vegan and vegan-friendly dining establishments in the city, CNN has placed Tel Aviv on its list of the "world's hottest destinations for vegans," and it was ranked number one destination for vegan travelers, by the Daily Meal. In a recent article in the Evening Standard, Nanouchka, a restaurant serving vegan culinary inventions from the cuisine of the Republic of Georgia, was cited as one of the world's best vegan dining establishments. More recently, Tel Aviv was included in an article in the U.K.'s Independent, where it was cited among the world's 10 best cities for vegan travelers.
Additional Dining Options
In additional to its thousands of dining establishments, Tel Aviv also is home to a rich alternative dining scene. Eatwith, an excellent opportunity for tourists to mingle with local food lovers over a pre-booked catered multi-course meal in a private home, has been operating in Tel Aviv in recent years; "Betzavta," a newer initiative, matches tourists with locals for informal, home-cooked dining in the host's home, and "dine with" options are offered by a number of local chefs, for a privately prepared lunch or dinner, often complemented by a market tour, to check out the action and purchase raw ingredients for the meal.
Places to visit in and around Tel Aviv