Tel Aviv Accessible
In 1996, the Israeli Supreme Court recognized the right to access as an element of the right to inclusion in society. Nine years later, passage of Israel's Equal Rights for People with Disabilities Law, required public places and services in the country to be made accessible.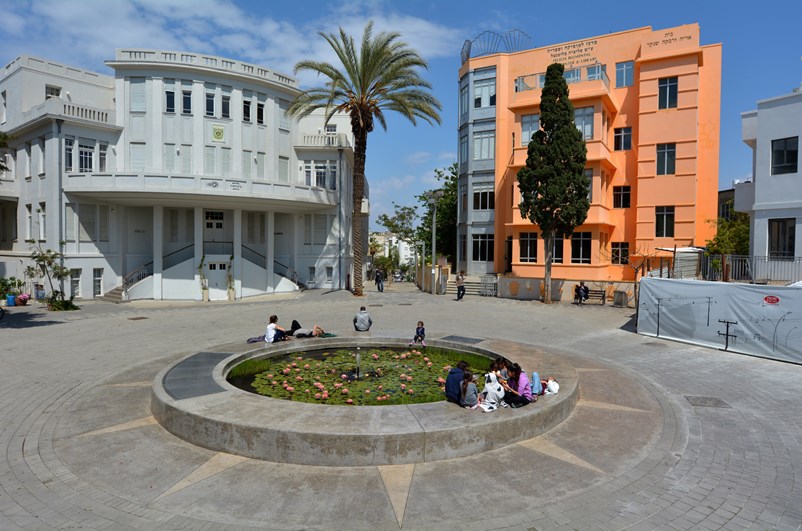 memories of white city
Wheelchair-assisted tourists exploring Tel Aviv will find the city quite navigable. It is flat in most places, so even those without a motorized chair will find moving about to be relatively easy – in crowded places as well. A number of guided group tours have been designed especially for wheelchair-bound visitors.
Public transportation is wheelchair friendly as well. Local buses feature a ramp for entry and exit. Each bus has a designated area for wheelchairs with belts to secure the chair as the bus moves. All four Tel Aviv railway stations are wheelchair accessible, and wheelchair-bound passengers - and blind passengers too - are entitled to assistance when boarding and alighting. They also are entitled to a reserved seat in an accessible coach. Passengers requiring such assistance must notify the railway information center (*5770 from a phone in Israel) at least 12 hours prior to the scheduled journey. Accessible stations, designated with the International Symbol of Access, are equipped with designated facilities to assist those boarding and alighting with wheelchairs, operated by a railway employee who has undergone the appropriate training.
Equipment Rentals in Tel Aviv
Wheelchair or scooter rental is offered in Tel Aviv by both commercial enterprises and nonprofit organizations likeYad Sarah, where you only need to leave a deposit, which you will receive back when the chair is returned.
Tourists arriving with an adaptive bicycle, or able to get their hands on one when visiting Tel Aviv, can use dozens of kilometers of bike paths in the Hayarkon Park, following the completion of a project there to create an Accessible Cycling Complex in the park and improve access to the park's bike paths by ensuring all curbs and steps are complemented by a ramp.
Accessible Beaches
Metzitzim Beach features disabled parking, handicap toilets and access to shaded area near the water, while Hilton Beach, Tel Aviv affords accessible entrance, beach access and handicap toilets, along with two beach wheelchairs available on a first-come, first-served basis and a long ramp that stretches down the beach to just a meter or so from the water. South Tzuk Beach and North Tzuk Beach can also be accessed by physically challenged visitors, as can Charles Clore Beach. Herzliya also supervises a beach accessible to the physically challenged, which operates throughout the year.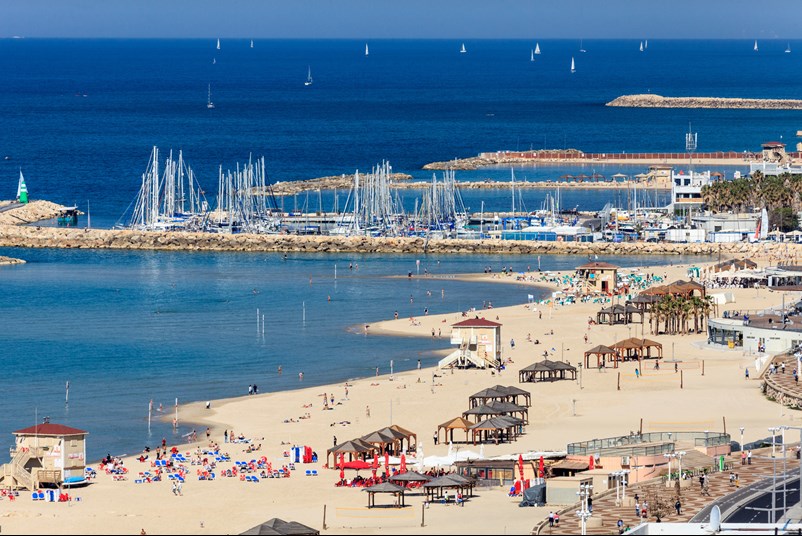 lovely beaches 
Accessibility in Our Hotels
Hotels in the Greater Tel Aviv region, like all hotels throughout Israel, are covered under the legal definition of public place and must conform to the demands of the law and the regulations regarding accessibility that have been set down for public spaces, subject to individual exemptions.
According to regulations that went into effect not long ago, among the facilities and services hotels must provide, are: Rooms for guests with mobility disabilities (the number dependent on the total number of rooms in the hotel); elevators and other devices to overcome height differentials; accessible toilets; entrance and interior doors; hand rails; warning & directional signs; parking spots for persons with mobility disabilities; making at least some reception and service counters accessible to a person with a mobility disability, and installing a hearing system for the benefit of a person with a hearing disability.
Adapting furniture in the specially designated units in the hotel; assistance in navigation when so requested, for persons with visual disabilities, from the hotel entrance to the reception guest/elevators and to all the other hotel functions; tactile, in-relief signposting, including directional signs and room numbers; a percentage of waiting places and seating for persons with mobility disabilities; machines that offer automatic services – if these exist in the hotel - to meet the needs of people with disabilities; accessibility to information; providing services by telephone/SMS/ mail and e-mail; employee training and the existence of an accessibility coordinator.
Places to visit in and around Tel Aviv