Swimming Pool Hotels
There are quite a number of hotels with a swimming pool in the Tel Aviv-region, including all abutting the sea. In Tel Aviv, the Carlton, Grand Beach, Isrotel Tower, Leonardo Art (the former Marina Hotel) and the Norman offer rooftop swimming pool compounds, which they continue to refurbish every few years, and the Poli House has just joined them with a pool on the roof, complemented by bar and spa suite.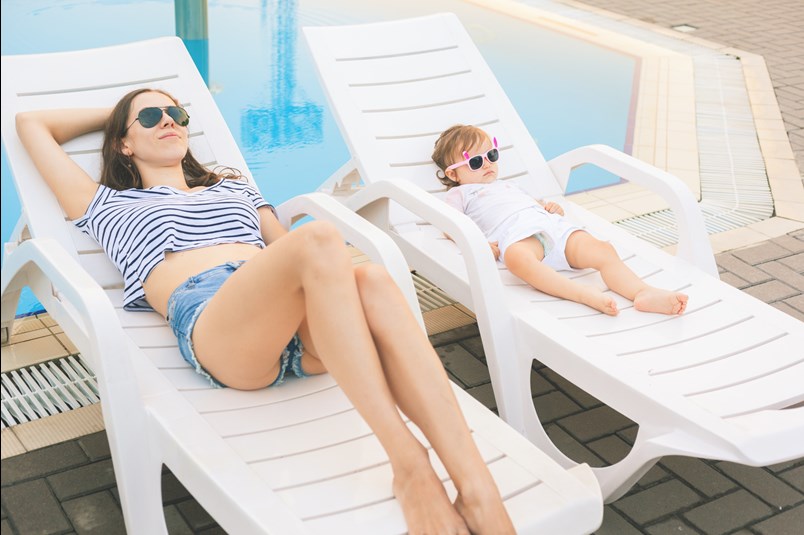 relxing in the pool 
Some pools are indoor, like that of the Renaissance Tel Aviv, level with the Lahav Promenade and with a direct view to the sea; the Dan Tel Aviv pool is split, both indoor and outdoor, some hotels also offer a toddlers' pool.
The Sheraton Tel Aviv's outdoor patio pool area, with its poolside casual dining a la carte restaurant, and the pool and pool deck area at the Royal Beach, located on the hotel's fourth floor and complemented by cabañas, are but two of a number of properties overlooking the sea, with open-air swimming pools.

The Ritz-Carlton Herzliya pool is a rooftop facility overlooking the Herzliya marina and Mediterranean Sea. The Rimonim Optima Ramat Gan also features a swimming pool on its roof, complemented by a spa, and a pool, accompanied by a bar is situated on the roof of the Indigo in the same city.
Guests at Ramat Gan's Kfar Maccabiah Hotel & Events Center, located on a compound on which the Kfar Maccabiah Country Club is located, are entitled to use all the facilities of the country club - in addition to a small in-hotel spa for the exclusive use of its business-level guests.
Places to visit in and around Tel Aviv