Nightlife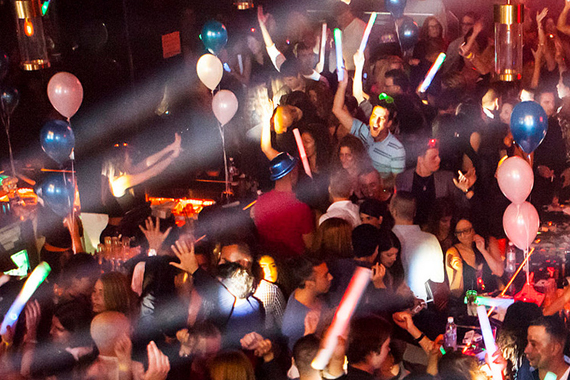 Tel Aviv, the "City That Never Sleeps," renowned for its nightlife and party scene; ranked as one of the world's top 10 most action-packed "Ultimate Party Cities" and among the "Top Ten Hedonist City Breaks" in nightlife categories, by popular travel guide Lonely Planet.
Stay at a hotel nearby to explore all Tel Aviv nightlife has to offer.


Many of Tel Aviv's pubs and bars open early in the afternoon and stay open till late, with quite a number featuring live music at least once a week - everything from "dance" and "house" to Middle Eastern, reggae to rock, and jazz to blues, and all forms of underground sounds and vibes. Themed bars are popular too - English-style pubs and Irish pubs, for example, those with a Dixieland, New Orleans or biker décor - and bars with a decidedly Israeli ambience and local music.
Night clubs and dance clubs open their doors around 11 PM or midnight and rarely close before 3 or 4 AM, when the night is still going strong. Ethnic nightclubs draw patrons of all ages and feature performers and entertainers from just about every community making up the city's complex social fabric. Artists presenting repertoires that reflect the entertainment culture of Turkey, Iran, Greece, Israel, and Russia abound in Tel Aviv, especially in Jaffa and in neighborhoods in south Tel Aviv - but not only there.
After midnight, the serious nightlife action begins, as visitors, joined by Tel Aviv's young and young-at-heart residents flock to the dance clubs in south Tel Aviv and Allenby St., or, in the summer, to the beaches and the Tel Aviv Port, where the partying often continues until way after dawn. One focus of late-night action in South Tel Aviv is Lilienblum St. and the surrounding areas, with their ever-growing number of bars, bistros and restaurants. Neve Tzedek, not far away, is another nightlife focal point, and the number of wine and cava bars opening there is increasing. The area between the old Tel Aviv Port and the Hayarkon Estuary also has been developing as a hub for nightlife, dining and fun, and newer nightspot centers are developing elsewhere in Tel Aviv too. Clubs and discos spotlighting just about every type of music to dance to, have transformed Tel Aviv into an almost incomparable center of fun, entertainment and merriment, second to none, with a stellar reputation as an amazing party city, and constantly enhancing its positioning on the international clubbing circuit. Mainstream and electronic music, mega dance bars catering to revelers between 22-30+, neighborhood bars that have sprung up in just about every neighborhood of the city this past decade, live music performances, exclusive private clubs (especially those with a Russian flavor), the growing Rothschild Blvd. resto-bar scene - all this and more has had a defining influence on Tel Aviv in recent years.
The legal drinking age in Israel is 18, and patrons 18 and older are welcome in most of the clubs, though some target specific age groups and usually advertise themselves as such – under 18, for example, or over 40. Tel Aviv has a dynamic gay scene and a broad range of gay clubs – where straights too are usually welcome.
Outside the City
Visitors to Herzliya are sure to enjoy the assortment of pubs, dance bars and nightclubs available in the city, primarily in and around the marina compound; serious Bat Yam nightlife is relegated to the area around the municipal seaside promenade, with an assortment of pubs and nightclubs, including one with a Greek theme, and on the city's southernmost beach.