Tel Aviv at a Glance
Tel Aviv at a Glance Tel Aviv – "the City that Never Sleeps"; "Miami Beach on the Med"; "The Mediterranean Capital of Cool."; Whatever it's called, ever since its inception in the late aughts of the 20th century, Tel Aviv has always been about lifestyle. The original founding fathers, families from overcrowded Jaffa (just to the south, and now a part of the Municipality of Tel Aviv-Jaffa) wanted to establish a "Hebrew urban center in a healthy environment, planned according to the rules of aesthetics and modern hygiene," with wide streets and boulevards, street signs, and garden houses with running water.
Expanding from 66 families in 1909, to a population of nearly half a million, on 52 acres of land, a playground and center for more than a million foreign tourists each year, along with millions of Israelis from everywhere else in the country, near and far, Tel Aviv still remains the city in Israel for people to live and experience life at its best. Vogue magazine has highlighted "9 Reasons Tel Aviv Should Be Your Next Mediterranean Getaway". Discover Greater Tel Aviv with us; you'll find even more.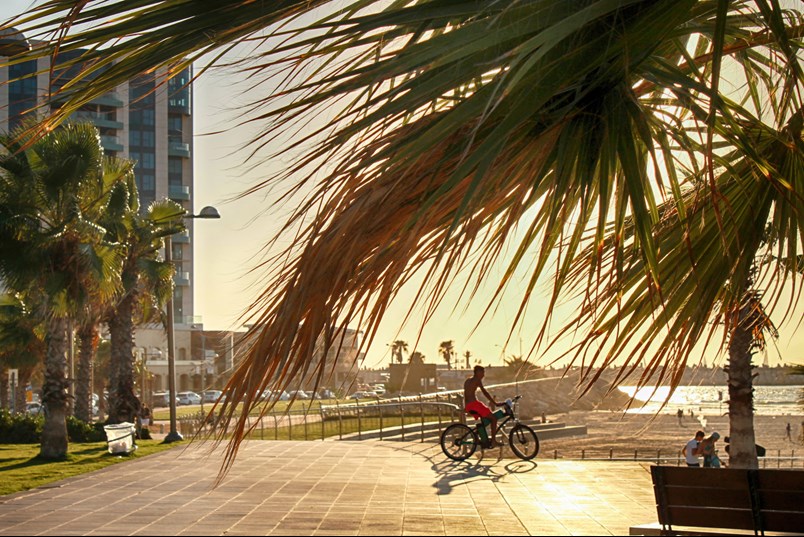 Miami Beach on the Med 
A City of Youth
Discover Tel Aviv – an exuberant city of youth, and herein, perhaps, lies the key to its growing vitality. For a large number of Israelis in their early 20s, a trip abroad to "clear their head" is a de rigueur rite of passage before embarking on the next phase of life. When they return, many of the brightest, most industrious, most highly motivated of them migrate to Tel Aviv, the big, flashy city, to work or study, or both. People with broadened horizons, they have seen the world and its pleasures, and their frame of reference is not Israel alone. They start to succeed, have disposable income and want to cap an intense day at the job, with nighttime relaxation,
entertainment and fun.
Other Israelis of their generation have seen the world too – studying and apprenticing themselves in major venues, as chefs, fashion designers or musicians, and in all sorts of other fascinating endeavors, before dreaming of making good at home too. At one point, as more and more places developed to satisfy Tel Aviv's leisure-time needs, these young professionals, sharing the same experiences of the young public, turn to entrepreneurship, to develop venues designed to suit and mold the public's taste, adding to their expertise by frequenting other nightlife and cultural hotspots around the world in search of new concepts, themes and ideas.

A Cosmopolitan City
Tel Aviv, with its culture of youth, vibrant gay scene and trendsetting fashion, new concept hotels and uniquely Israeli fusion cuisine, has also become part of an informal cosmopolitan circuit frequented by clubbers from all over the world – which itself maintains the pressure to always improve, invest more in concept, style and design, be more original in the drinks the bars serve, bring more DJs from abroad, etc. There are thousands of night spots of just about every sort in Tel Aviv; it's a very fashionable city.
Places open and close, become "in" and "out", with dizzying regularity, competition is fierce, and there always is something new to see, be seen at
and experience. All of this has served to create a dynamic nightlife hospitality industry with tens of thousands of workers, all keeping similar hours and growing into a lifestyle that focuses on daytimes out on the beach, in cafés or studying, and activities that begin after sunset.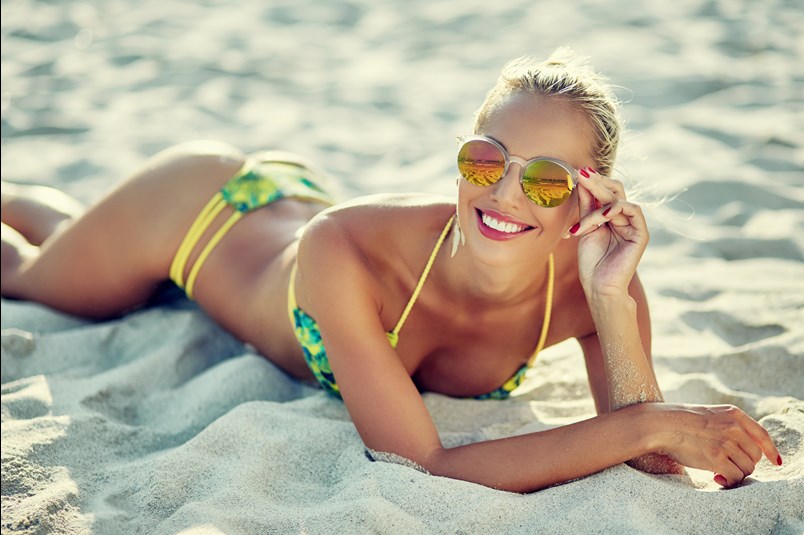 daytimes out on the beach 

A Seaside Resort
Stretching from upmarket Herzliya, north of the city to Bat Yam in the south, Greater Tel Aviv's Mediterranean beachfront sparkles with kilometers of clean, supervised beachfront and a vortex of activity all the year-round, including a range of readily available, water sports like kayaking, kite surfing, windsurfing, snorkeling, standup paddle boarding, water skiing and scuba diving for both beginners and experienced divers. For more experienced divers, the marine life beneath Jaffa Port, where a sunken Israeli navy boat is located, is a major attraction. Yachts, sailing boats, kayaks and windsurfing equipment are available for rent at Jaffa Port and at other seaside
locations.
The "Lahat Promenade" (named after late Tel Aviv Mayor Shlomo Lahat, who was instrumental in its development), which extends along the Tel Aviv shoreline, is always alive with strollers, joggers, vendors, musicians and mimes, and lots of fun. Tourists visiting the city on Fridays will enjoy stopping at Banana Beach, known as Drummers' Beach too due to the amateur drummers that gather there on Friday afternoons at sunset for a weekly jam session to start off the weekend. The fun lasts until sunset, and anyone can take part, and also enjoy al fresco jugglers, dancers, capoeira practitioners, etc. Restaurants and snack bars are ever-present adjacent to the promenade, and the waters of the Mediterranean are shared by swimmers and "dippers," surfers, windsurfers, boaters and the like. The Tel Aviv Marina can berth 300 sailboats and yachts - with another 800 berths available in Herzliya and 100 in Jaffa.

Energy, nightlife, youth, culture, cuisine, start-up, the sand and the sea - this is the soul of 21st- century Tel Aviv, with its modern, vibrant, cutting-edge art and cultural scene, street action, cosmopolitan commercial activities, neighborhoods, annual events, and much more, day and night.

The City that Never Sleeps
Dinner at 11 PM – don't be surprised if you'll need to reserve, especially on weekends; post- prandial cocktails and some hot or funky underground music - after midnight is an excellent time; clubbing – some of the trendiest clubs don't even open till after midnight, are half-empty till 2 AM and run till after sunrise; breakfast at 4 PM, also no problem at one of the Benedicts chain's 24/7 breakfast restaurants. After all, it's Tel Aviv, brash, in-your- face, stirring; tempestuous Tel Aviv, the city that never sleeps. Wherever you are, from Florentin in the South to Tel Aviv Port in the North, there's sure to be a lively nightspot nearby, and more than a few interesting restaurants. Spend an entire week of nights in the city and you'll enjoy a totally different experience each time.


Destination Tel Aviv Calling
Destination Tel Aviv, calling out to you with all its excitement and vibe. Experience Tel Aviv for a City Break weekend, summer respite, or as a base from which to roam, to see Israel's myriad of modern and historical sites and sights. Eclectic enough to embrace and highlight an abundance of pleasures and activities from morning until the small hours of the night, while close enough to just about anywhere else in the country so that travel-wise visitors in search of adventures that are no more than a day trip away can enjoy the city's plentiful hospitality accommodations and revel in its dining, nightlife and cultural charms. Do Tel Aviv once; you won't want to leave, and
we guarantee it – you will want to return!
Places to visit in and around Tel Aviv