Sports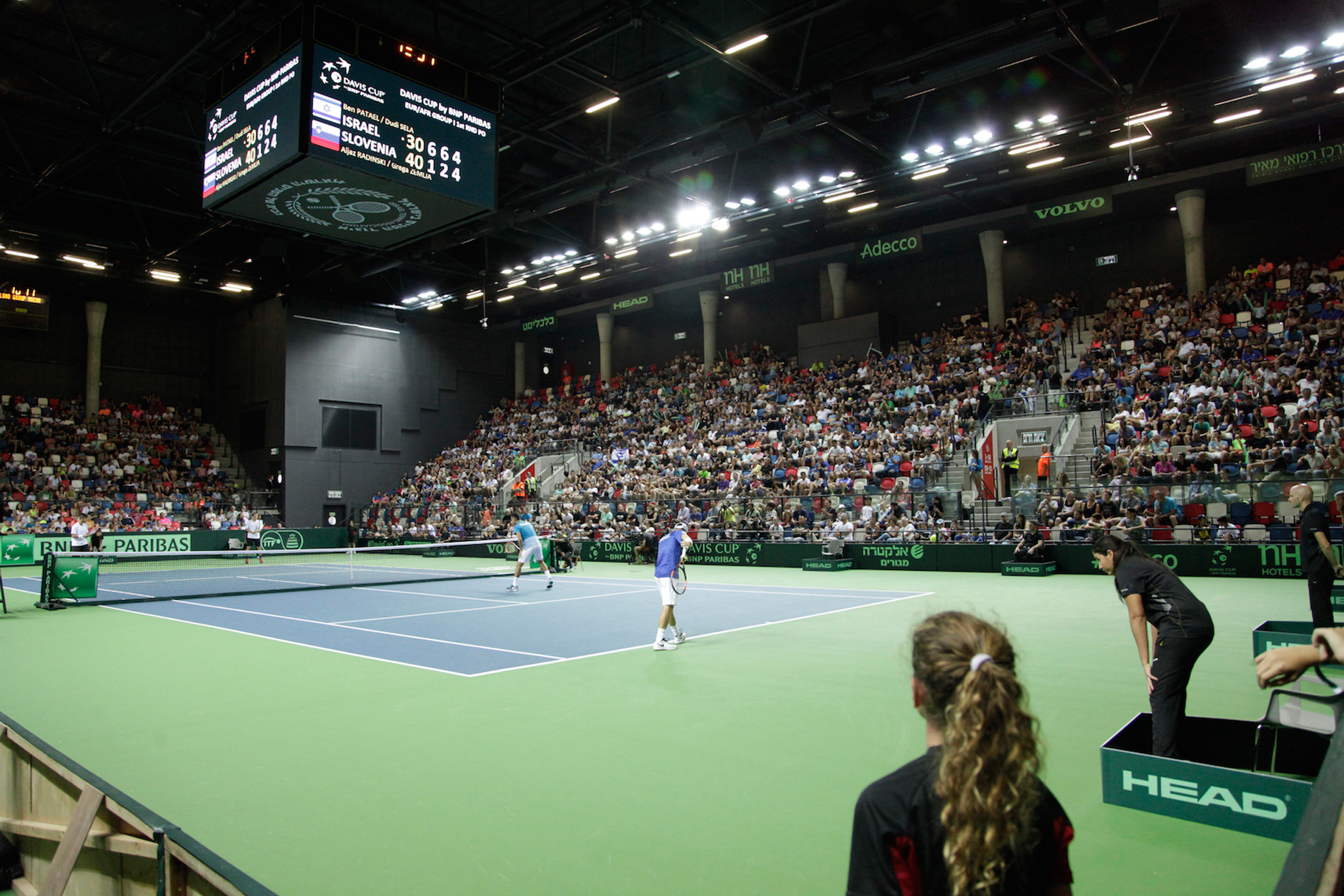 A wonderful seashore, fantastic weather most of the year and excellent sporting facilities – the Tel Aviv region is a natural when it comes to combining sports and tourism. The Municipality of Tel Aviv-Jaffa alone has invested in excess of $100 million over the last 15 years, in developing more than 800 sporting facilities throughout the city for tourists and locals to enjoy, including a number of major venues that are able to host international sporting events.
In addition, Tel Aviv organizes and hosts international sporting competitions throughout the year, on both a professional level and for locals and foreign visitors. Among the annual sporting events in which the city takes pride are its annual Marathon, a multi-course event every February, which includes 42.2km and 21.1km runs, 42.2 km hand cycle race, 10km and 5km runs and a children's mini-marathon, and "Night Run Tel Aviv/" A 10km race around the city takes place each October.
With 30 courts on the beach, some of which feature night lighting, Tel Aviv is also a wonderful beach volleyball venue.
Tennis
For tennis enthusiasts, tourists are welcome to book courts at any Tel Aviv tennis center; there is one in Jaffa too. Tennis courts are also available at a number of hotels in the region, including the Dan Accadia Herzliya, Dan Tel Aviv, Dan Panorama Tel Aviv, Tel Aviv Hilton, Crowne Plaza Tel Aviv (which also offers a rock climbing wall) and the Kfar Maccabiah Convention & Event Center, Ramat Gan.
Bicycling in Tel Aviv
Flat in most places, Tel Aviv, which has set aside more than 100 km of designated cycling lanes, is a joy of a city when explored by bike. Bicycle rental stations are scattered throughout the city in easy-to-use self-service format 24 hours a day. Electric scooter rental is available too.
Bicycle and Segway tours can be booked for groups and individuals - another fun way to explore the city.
Sporting Events
International sporting events that have been held in Tel Aviv include European championship competitions for youth, European windsurfing championships, world cable-ski championships, European beach volleyball championships, a European decathlon championship, the Under-21 European Football Championships, and others - an average of three to four such competitions annually. Tel Aviv is one of four cities to host the EuroBasket 2017, at the Menora Mivtachim Arena, and each year always brings its own roster of special sporting events.
Aside from its role as a sports venue, Tel Aviv is also home to the Olympic Experience Museum, situated in the Hadar Yosef district of the city. The museum's one-hour interactive multi-media theater-in-the-round show takes spectators on a tour of Olympic highlights, guided by a young (fictitious) Israeli athlete and her coach preparing to compete in the games
The Kfar Maccabi Convention & Event Center located in Ramat Gan, is the "nerve center" of the quadrennial Maccabiah Games, which features Jewish athletes from all over the world. The hotel is located in Kfar Maccabiah (Maccabiah Village), where a small international Jewish Sports Hall of Fame museum stands – with plans to upgrade and expand it.
Dating back to 1912, the quadrennial Maccabiah Games, the "Jewish Olympics" as they are often called, is the world's largest Jewish athletic competition, designed in its current format, to emphasize the centrality of the State of Israel in the life of the Jewish people. Headquartered in Kfar Maccabiah (Maccabiah Village), Ramat Gan, it features about 10,000 Jewish athletes from 80 countries or so, taking part in thousands of competitions every four years, in more than 40 branches of sport.
In Herzliya, the annual Herzog Regatta usually is scheduled for early July, with festivities at the Herzliya Marina.