Jaffa Port
The fragrant sea air fills your lungs as you wander about Jaffa Port - the fishnets, docks and seafood restaurants. In earlier times, this port served as the gateway to the Land of Israel, both for people and goods and most of the Jews that fled Europe for pre-State Israel in 19th century, landed here.
In 1936, during the "Arab Revolt," the Jewish settlement was unable to access Jaffa Port, so a replacement was built in Tel Aviv. In 1965 Jaffa Port ceased all its commercial activities, though it continues to serve as a base for local fishermen. Some years later, a yacht marina was established in this area. Segway tours, cruises and fishing excursions set out from the marina, including tuna fishing excursions in season.
Na Laga'at
Na Laga'at ("Please Touch" in Hebrew), a unique Jaffa Port theater venue, stages poignant theatrical productions with an ensemble of more than 40 blind, deaf and deaf-blind actors and other employees. Translations are flashed in English on an overhead screen.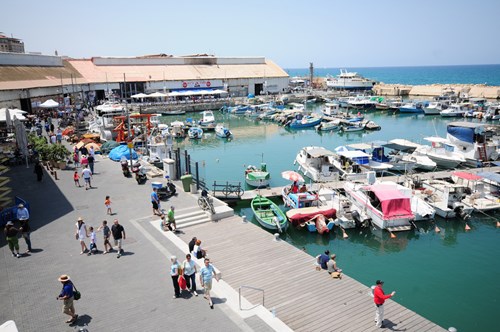 Places to visit in and around Tel Aviv