Business Hotels
Boasting an economy ranked third largest of any city in the Middle East, with the highest concentration of business ventures of any large city in Israel, sophisticated business services, innovative export industries and a dynamic, cooperative business culture, a large number of companies big and small that operate on a global scale and the lowest percentage of businesses vulnerable to closing (according to a survey by Dun & Bradstreet Israel), Tel Aviv is for business. A focus of finance and commerce for nearly 100 years, it has been attracting a growing number of business travelers year after year for nearly three decades.
A major business and hi-tech center and home now to many multinational R&D center, the Tel Aviv region was selected by Virgin's website as one of the world's best start-up hubs, the vibrating pulse of Israel's most dynamic Startup City scene. Its tech start-up ecosystem, which generates new ideas around the clock, is based on an open, informal and sharing business culture supported by a large number of incubators and accelerators and fueled by an A-list talent pool of bright, well-trained, motivated youngsters, designers and finance and marketing experts. A startup ecosystem that continues to breed creative ideas, Tel Aviv is a community of co-working spaces complemented by continual informal networking events, which foster information and resource sharing, a steady supply of venture capital and non-stop energy.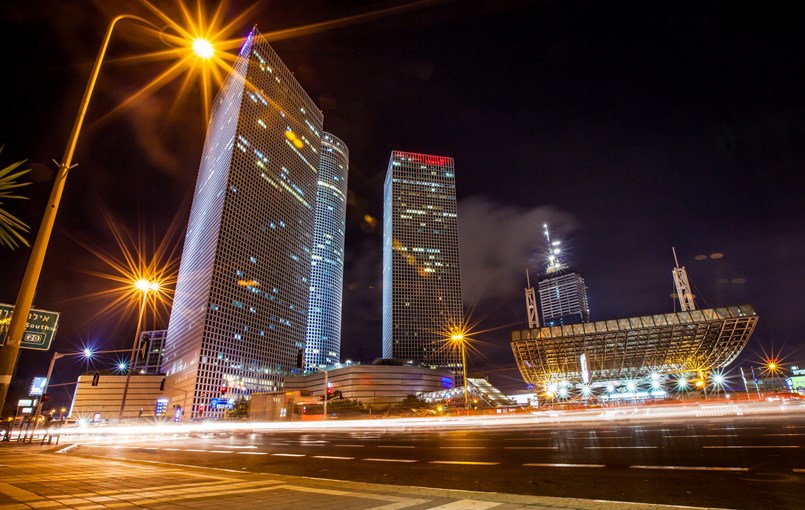 Azrieli center in Tel Aviv 
 Hotels for Business Guests
In keeping with Tel Aviv's role as Israel's number one center for startup ventures, commerce and business, all of its major hotels have developed special accommodation options, executive floors and business lounges for the use of their business clientele, and also for various categories of other upmarket guests. Business guests from abroad will find that the major hotels in the city, whether managed by international chains such as Ritz Carlton, Sheraton, Crowne Plaza, InterContinental, Holiday Inn, Renaissance, Sheraton, Indigo and others, or by upmarket local chains like Dan, Isrotel and Fattal, offer services and facilities on par with international standards, as do a growing number of privately managed upscale properties. The Norman and the new Setai are two examples of these.
Dedicated business guest rooms are available in many of the hotels, outfitted to meet office needs. Many Tel Aviv-region hotels offer business services, concierge service for the time-challenged guest and a fitness room open 24/7, to meet the rigors of business guest schedules, along with a host of other features. Some even offer their business guests private meeting spaces at no additional charge.
A number of hotels have opened in hi-tech districts in Tel Aviv and the surrounding area these past few years, with the aim of attracting guests coming in Israel to meet with companies operating away from the city center, such as the Fattal Chain's Leonardo Boutique, Tel Aviv and its Leonardo Boutique property in nearby Rehovoth, the Prima Chain's Hotel Prima Millennium, Ra'anana (north of Tel Aviv and east of Herzliya), Isrotel's Publica Hotel, Herzliya and the Atlas Chain's Sadot Hotel, Be'er Yaacov.
Even though the city center and White City neighborhoods around Rothschild Blvd. are popular and the area's unique ambience is an excellent element of recruitment, hi-tech industries are spread across Tel Aviv. However, excellent hotels for the business traveler exist throughout the Tel Aviv region; the city is not all that large, and even a business day comprising visits to a number of firms in different parts of the city, from Ramat Hahayal in the East to Florentin in the South, shouldn't be overly taxing.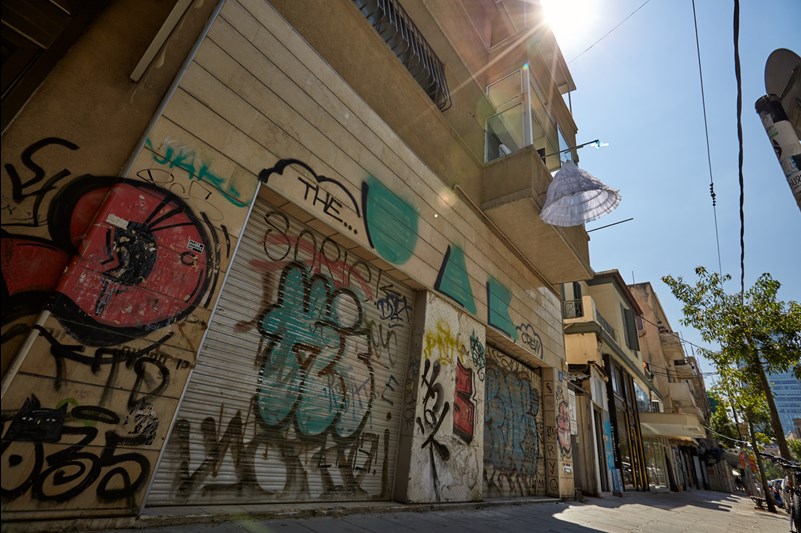 Florentin sreet
Hotel Facilities for Events
Whether large or small, a business or social gathering for up to 1500 guests or more, or an intimate boardroom discussion for a dozen participants or even fewer, events are an integral part of the mix of services available at just about every hotel in the Tel Aviv area. The Tel Aviv Hotel Association has compiled a list of Hotels & Convention Centers in the Tel Aviv region, listing the major meeting and convention facilities available at each member hotel, along with a link to the property's website. The InterContinental David, Hilton Tel Aviv and Dan Panorama Tel Aviv feature conference and banquet facilities that can accommodate large-scale events, as does the Kfar Maccabiah Convention & Event Center, a part of the Kfar Maccabiah Hotel, Ramat Gan.
A tip for visitors traveling to Israel on business: check the calendar for Jewish and Israeli holidays and schedule your trips so that they do not coincide with them. Your flight will be more expensive during holiday seasons, and there will be no one to talk with you here, if you do arrive.
Places to visit in and around Tel Aviv