Performing Arts
For lovers of the performing arts, there is much to sample in Tel Aviv. After sunset, back in your hotel room, bathed and tanned from the sun-drenched beaches and swimming pools or invigorated after an excursion out of town, it's time to think about the evening's dining and entertainment. In addition to a marvelous array of restaurants and night clubs, Tel Aviv is blessed with first-rate performance options.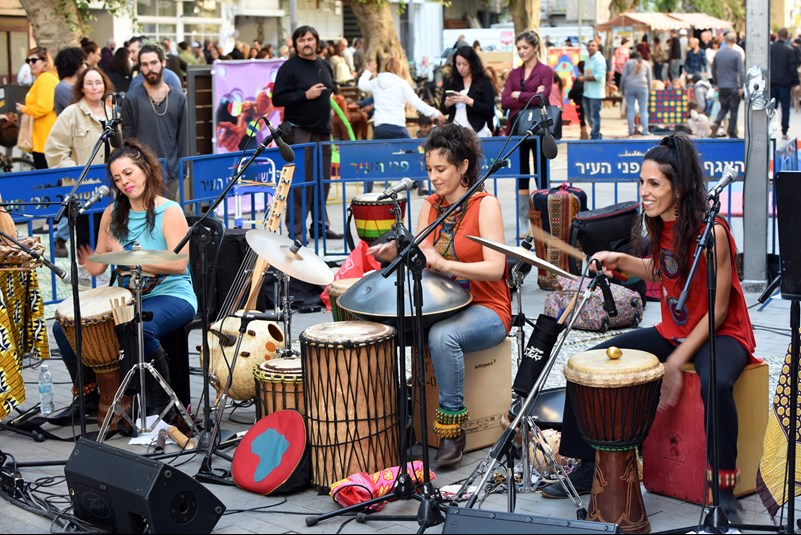 street music 
The world-renowned Israel Philharmonic Orchestra, based at the Bronfman Auditorium (at the eastern end of Dizengoff St., where it meets up with Rothschild Blvd.) is the
country's premiere musical institution. Adjacent to it, stands Habima, Israel's national theater, which was renovated a few years ago. At the Cameri, Tel Aviv's municipal
theater, simultaneous translation to English (or Russian) is offered on selected dates, and drama buffs may also enjoy "Yiddishpiel," the country's only professional Yiddish
repertory theater (with translation into Russian). Simultaneous translations to Hebrew and English are available for many of its performances. One other troupe of note, the Gesher Theater Company, based at Jaffa's Noga Theater, comprises a mixed group of Russian immigrants and native-born Israelis and has become the "darling" of the Israeli stage- loving public.

Tel Aviv also offers a variety of fringe theater companies, and while performances are in Hebrew almost exclusively, true theater aficionados may find interest in some of these venues, such as the Karov Theater, located in the Central Bus Station, where "Miklat 209," a center for performance art, is also situated. "Na Laga'at ("Please Touch" in Hebrew), at Jaffa Port, featuring a company of blind, deaf and deaf-blind actors in productions that draw you into their world, is a unique theatrical experience.

Back to central Tel Aviv, drama and music are combined to great effect by the New Israeli Opera (NIO), which is housed at the Tel Aviv Performing Arts Center on Shaul
Hamelech Blvd. (adjacent to the new home of the Cameri Theater and less than a ten- minute walk from the Bronfman Auditorium/Habima Complex).
The NIO produces a number of top quality operas each season and also hosts famous opera companies and artists from all over the world. In addition, the center hosts regular performances by local orchestras and ensembles.


Dance is another one of Tel Aviv's artistic fortes. Both the Batsheva, with its avant-garde choreography, and the Inbal-Pinto Dance Company with its Yemenite and oriental
rhythms, are housed at the Suzanne Dellal Center in Neve Tzedek, just north of Jaffa, adjacent to the building where Israel's legendary Inbal troupe still is housed.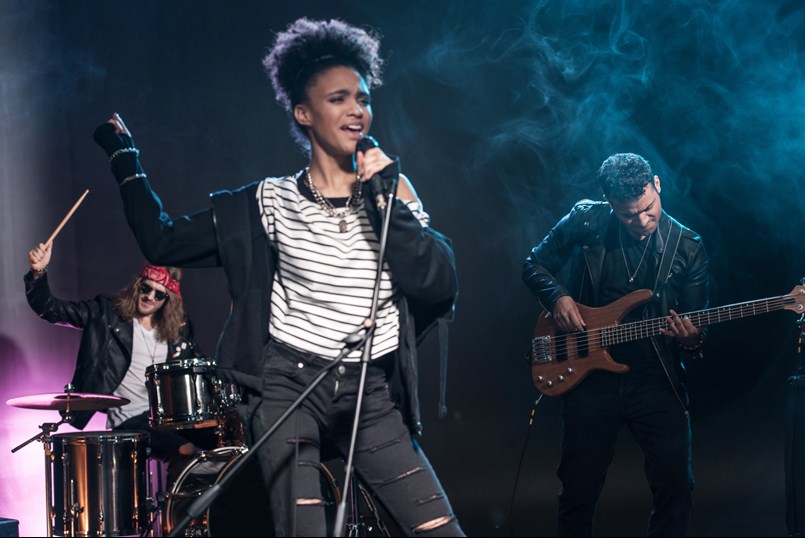 Arts Center on Shaul Hamelech Blvd. 
The Suzanne Dellal Center is a 19th-century school complex that was transformed into a dance center in 1989 and which today is the focus for dance in Tel Aviv, hosting
hundreds of dance performances annually, including an annual international festival. One of the Tel Aviv companies with a more modern repertoire is the acclaimed Miyumana dance troupe. Inspired by the theatrical super-hit "Stomp," it adds uniquely Israeli and Tel Aviv elements to its pulsating mixture of music, beat, movement, humor and joy.

Like Israel itself, Miyumana, which performs in a theater near Jaffa when it isn't touring abroad, combines the contemporary with the ancient, East with West and chaos with order.
Places to visit in and around Tel Aviv