Restaurant Hotels
Full-service, elegant a la carte restaurants in hotels in the Tel Aviv region, have always been part of Tel Aviv's hospitality mix, though in the past they were an element designed to heighten the prestige of the city's few prestigious, five-star-level properties.
With the growth of tourism to the city for more than the past two decades, complemented by the heightened interest by the traveling public in everything culinary and the development of cuisine itself as part of the Tel Aviv region's tourism scene, many hotels have been busy meeting the challenge of changing habits and tastes, to create taste experiences on a par with those in the finest restaurants in the city.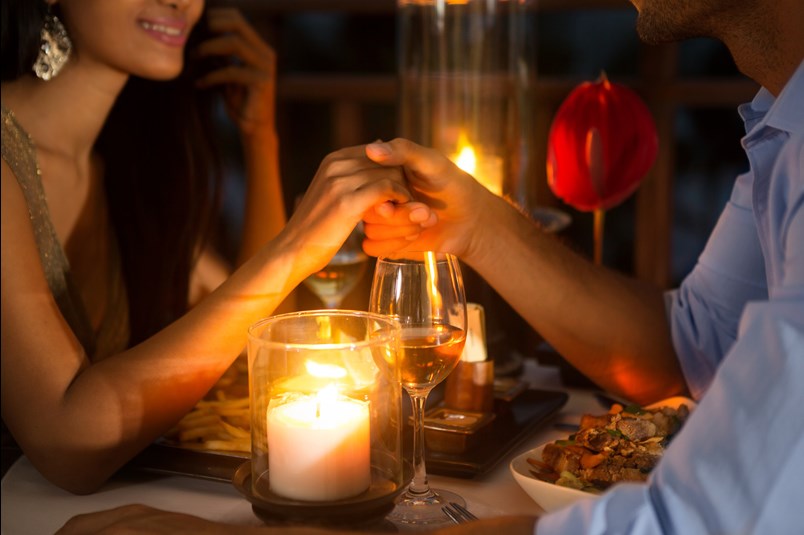 international standards 
In the past, when patrons still found it necessary to dress for dinner, the few restaurants in local hotels were usually formal grill rooms serving familiar Western European and American fare and invariably kosher. Most still are, and kosher hotel fine dining options have expanded, as intense competition for sophisticated tourists and their dining dollar has raised the level of quality to truly international standards, with menus designed and supervised by chefs of amazing talent.
Some hotel restaurants, such as those at the Ritz-Carlton Herzliya (Herbert Samuel), Tel Aviv Hilton (Chloelys), Carlton (Blue Sky and Lumina), Prima City (Mapu), Alma (Alma Lounge)and Mendeli Street (Mashya), have been developed by and usually are operated by external chefs of local renown. The Hilton also features a lobby sushi restaurant (Yakimono).
Some hotels have gone in a different direction, with cuisine that targets less Jewish-traditional market segments and have decided to forego supervision over their a la carte dining by include non-kosher foods and combinations too.
The fine dining restaurants at the Norman (Dinings and Norman Restaurant), and Rothschild (Bistro), all in and around Tel Aviv's "City" district, serve excellent non-kosher cuisine in surroundings that range from casual to semi-formal.
With the growing worldwide awareness of "farm to table," menus are based primarily on fresh local produce, complemented by products flown in fresh from abroad, and the culinary emphasis in many cases is on one twist or another of the - which among its other advantages calls for more olive oil than dairy products, making it easier to prepare a larger range of kosher gourmet creations.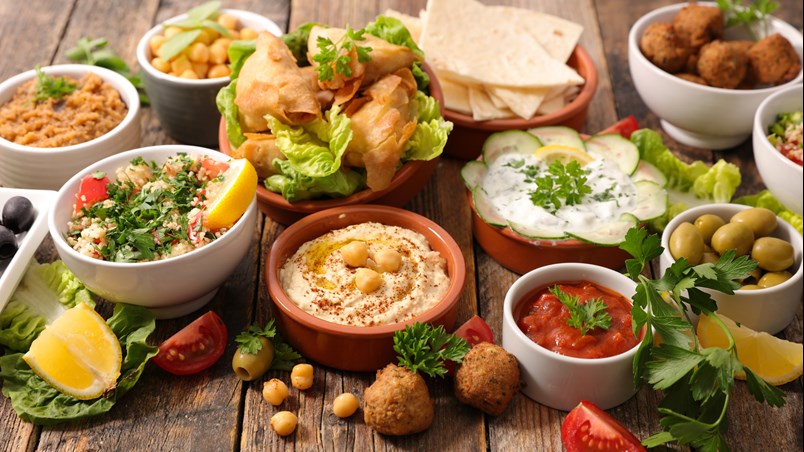 Mediterranean kitchen
The signature restaurants at the Carlton, Sheraton Tel Aviv (Olive Leaf), Dan Tel Aviv (99 Hayarkon), and InterContinental David Tel Aviv (Aubergine) and Indigo Ramat Gan (Blackstone) all place a focus on the Mediterranean kitchen; however, other styles can also be found, such as the Italian emphasis at the Crowne Plaza Tel Aviv (Paraliya), strong fusion elements at the Crowne Plaza City Center(11th Floor - with its adjacent sushi bar) and an eclectic chef's menus at the Royal Beach Tel Aviv (West Side) and Kfar Maccabiah Ramat Gan (Champions).
Shabbat Buffet
The kosher a la carte restaurants in Tel Aviv-region hotels are closed on Friday evening, but for a unique experience, both cultural and culinary, hotel guests should consider booking a festive Friday night Sabbath ("Shabbat") buffet dinner, served at most of the larger properties.
Based primarily on variations of recipes from the Jewish Oriental and Western kitchens, reinforced with vast amounts of side dishes, salads, desserts, etc., the Sabbath buffet is a fascinating experience, with excellent dining and an opportunity to join with or observe Jewish families, tourists and locals, greeting the Sabbath.
Places to visit in and around Tel Aviv