New Tel Aviv Central Bus Station
History
As the main bus station serving the city, the New Tel Aviv Central Bus Station has existed in its South Tel Aviv spot since 1993 and is one of the world's largest bus stations, measuring a mammoth 230,000m². With plans to originally open in the late 1960s, financial troubles put a stop to works which recommenced decades later. The bus station is full of intriguing nooks within its labyrinth-like structure, and among its many offerings, features a shopping mall with more than 1000 stores, cafes and restaurants.

Around 80,000 people pass through the building daily, typically those on route to catch an inner or intracity bus. Although the site itself is notoriously disliked due to its neglected state and proximity to the poorest part of the city, the station is useful for navigating to other parts of the country, has a sherut (shared taxi) rank outside its side entrance and is within walking distance of Tel Aviv HaHagana Railway Station.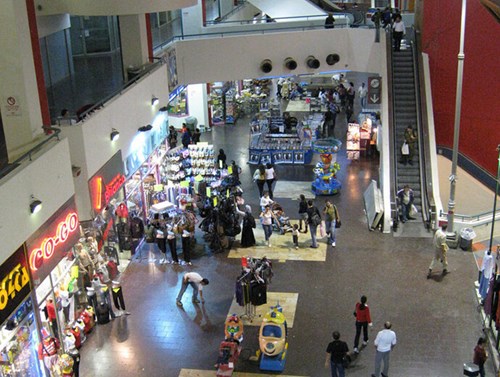 Cultural Significance
The New Tel Aviv Central Bus Station's inner halls have become a place of refuge for many ethnic groups living in the city. Contained in its hidden pockets is a tiny Yiddish museum, Filipino church, a graffiti and street art exhibition, refugee health center and even a dance rehearsal space for youth. It functions as a safe space for many immigrants and presents the opportunity for inner-community businesses to flourish. What's more, it's a popular connection point for locals, visitors and the country's soldiers traveling between cities.


Buses and Services
Buses servicing the station are Egged, Veolia, Superbus, Metropoline, Afikim and Nateev Express for intercity bus routes, alongside Dan, Egged and Kavim for local buses. Timetables and platform information can be found on individual company websites, as well as on bus.co.il and the Moovit app - a real-time public transport guide. Tickets can be purchased in the station or on the bus.

Local inner-city buses depart from the 4th and 7th floors, as well as Levinsky St., costing 5.90 ILS for a single ride. Intracity buses transport passengers across most of the country, including the cities of Holon, Bnei Brak, Bat Yam, Ramat Gan, Be-er Sheva, Ashkelon, Binyamina, Netanya and other destinations. The frequented 405 bus, running between Tel Aviv and Jerusalem, departs every 15-20 minutes from platforms 603 and 607 on the 6th floor, costing 18 ILS for a one-way ticket or 30 ILS for a return.

Please note, buses do not run on the Sabbath (Friday to Saturday evening). Instead, you can hail a Sherut, a 10-seat minivan located outside the station which travels to and from Tel Aviv and Jerusalem, as well as Tel Aviv to Netanya, and other cities. The Sherut typically follows the same route as the bus, with the option to depart anywhere (that's safe to do so) during the journey. Prices are slightly more expensive than the bus and the journey will cost more on the Sabbath.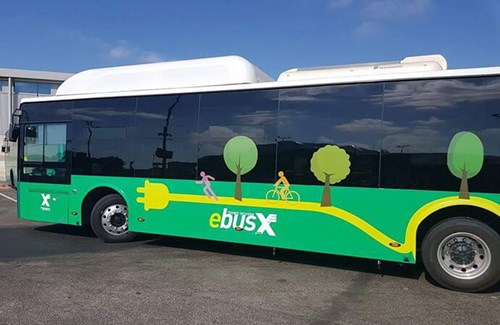 Luggage Storage
Lockers are available on the 6th floor by the information stand and are suitable for medium, large and extra-large storage pieces. Prices start at 20 ILS (paid only by credit card. The station opens at 5am Sunday – Friday and 1pm on Saturdays (buses do not run on Friday afternoons and Saturdays during the Sabbath).


Places to visit in and around Tel Aviv