Tel Aviv's Beaches
A 14km stretch of Mediterranean coastline extending from north to south - Tel Aviv is the ultimate city of beach-goers in search of sea, sun and sandy fun! Read on to discover more about Tel Aviv's dynamic repertoire of stunning beaches.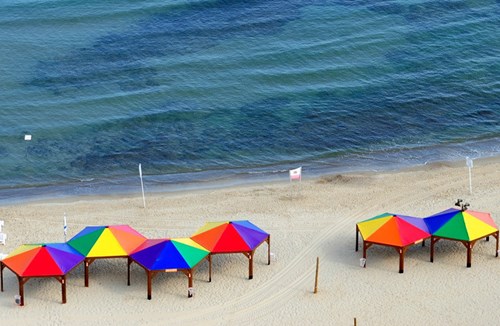 The best beach for: partying
Frishman Beach, located between the Dan Tel Aviv and Sheraton Tel Aviv hotels, is a packed location brimming with a young, attractive crowd looking for a good time. Expect to find energetic music, animated chatter and droves of sun-kissed seashore revellers on this coastal stretch.


The best beach for: eating
Guela Beach is ideally located nearby a promenade lined with ice cream stores, snack bars and fresh juice shake stands, ideal for a mid-day pick me up. This is also one the city's go-to beaches for a game of Matkot – Israeli invented and similar to ping-pong (minus the table), using wooden paddles.


The best beach for: dogs
The Hilton Beach, in front of the Hilton Hotel, is divided into three separate sections, including its north beach which is known as Dog Beach. Here, canine companions can splash in the sea and play among their furry friends. For pet lovers visiting Tel Aviv, this is the best spot to meet and greet some of the city's friendliest dogs!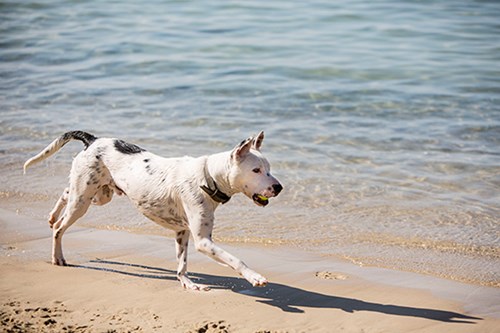 The best beach for: LGBT friendly
The Gay Beach, at the center of Hilton Beach, is a gay-friendly location which is especially crowded on the days leading up to and after Pride Week in June. Included in GayCities's roundup of '11 of the world's best gay beaches just in time for summer,' this stretch of sand is a popular hangout for the LGBT community.


The best beach for: water sports
Hilton Beach south, referred to as Surfer's Beach, is a stunning paradise for surfers in search of some serious waves. Close-by, visitors can head to TopSea, a surfing, kayaking and paddle boarding school which provides water sports equipment rentals.


The best beach for: modesty
Religious beach, steps from the Alexander Hotel Tel Aviv and Tal By the Beach, is reserved for Orthodox Jewish people who wish to bathe separately from secular beach-goers. Sundays, Tuesdays and Thursdays are set aside for women, whilst men can use the beach on Mondays, Wednesdays and Fridays. The beach is open to all from Friday evening until Saturday night.


The best beach for: exercising
Gordon Beach, opposite the Renaissance and Crown Plaza Hotel, is the spot to work up a sweat. With two outdoor gym and workout areas, these well-equipped spots are frequented by both locals and tourists who are serious about staying at their physical peak.


Keep track of the Jellyfish!
Tel Aviv's jellyfish season occurs between the months of May through October. Keep up-to-date with their status via the Jellyfish App, designed to identify sections of sea where the sea creature is more prominently found.
Places to visit in and around Tel Aviv