Tel Aviv Visual Arts
Art is an integral part of Tel Aviv's cultural DNA, and the visual arts play an important role in the city's relatively short cultural heritage. The Tel Aviv Museum of Art owns and displays the finest collection of works in the world, of Israeli artists and the city is home to prestigious art galleries, many of which are located in the Gordon St. area, not far from Dizengoff Circle, and along Ben Yehuda St., which intersects it.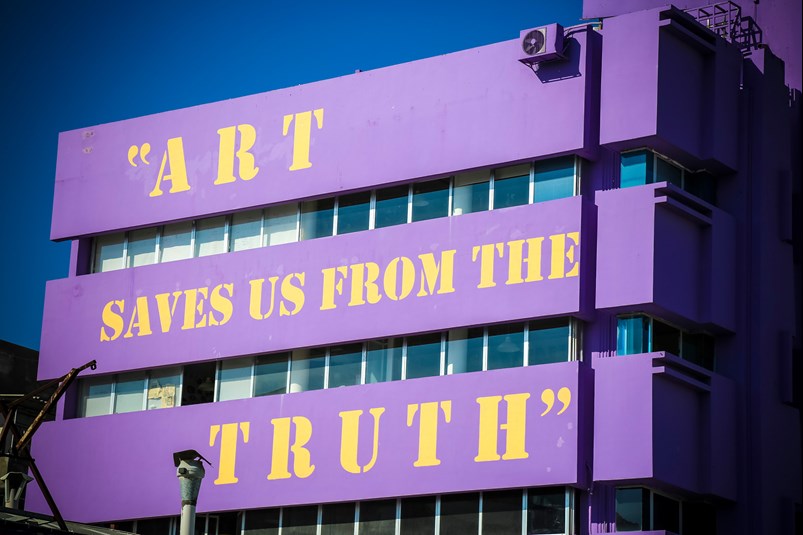 Tel Aviv Museum of Art 
The more important and influential galleries, located primarily between Dizengoff St. and the Mediterranean, feature works by world-renowned Israeli and Jewish artists, while many smaller galleries showcase younger and lesser-known talents.
A new underground art scene, focused in the trendy Florentin district, has been developing in Tel Aviv in recent years, including galleries that host a DJ and/or music throughout the week.
To leverage this burgeoning phenomenon, private companies have started to offer Florentin underground art walking tours guided by local Israeli artists and street-art experts, to explore the neighborhood's graffiti, painted garbage pails and other underground galleries, for visitors to learn about some of the more avant-garde aspects of contemporary Israeli culture.
Graffiti, underground art and dance club/art gallery venues like Kuli Alma, on Mikve Israel St., have also been developing around Hahashmal St., the world's "10th most pippy neighbourhood," says the U.K.'s Telegraph.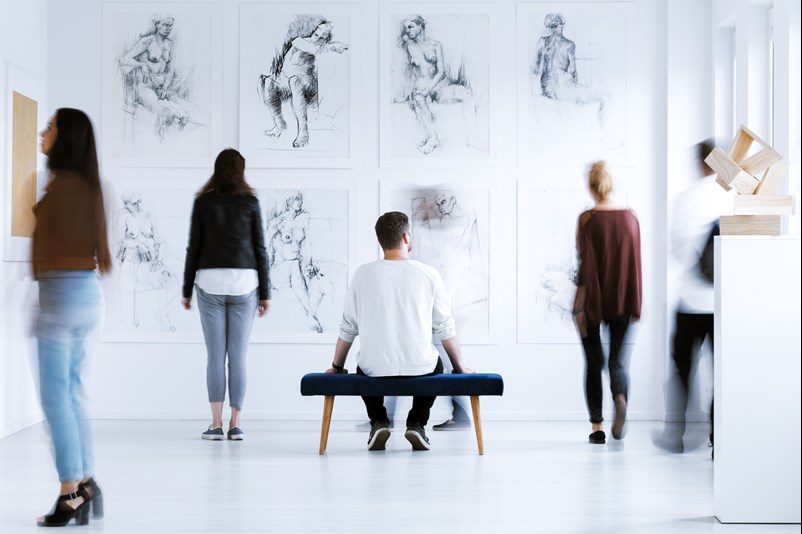 art gallery venues 
For a different perspective, nearly 200 works of "official" public art are scattered around Tel Aviv, with better-known pieces including Yigal Tumarkin's "Holocaust and Resurrection," a triangular iron and glass memorial at Rabin Square, Menashe Kadishman's gravity-defying "Hitromemut," along with any number of creations at various spots around the city by Rami Meiri, a local trompe l'oeil artist with an international reputation.
Of related interest to culture hounds, Tel Aviv also features a 4000m² Cinematheque, with new and movie theaters outfitted with cutting-edge projection enabling digital projection and 3-D screenings and sophisticated sound equipment. Herzliya operates a cinematheque too, and a movie theater featuring first runs operates within the city's Daniel Hotel.
Places to visit in and around Tel Aviv