Bars and Pubs
Usually open from mid-afternoon till the last customer, Tel Aviv's bars and pubs come in a large variety of styles, from wine bars and cocktail lounges, to rooftop bars, bracelet bars, pickup, cocktail and wine bars, hotel bars, bars with Happy Hour specials, etc. Though concentrated in a number of specific streets in the city – Dizengoff St. and Rothschild Blvd., for example - they are located all through the city, each with its own style, vibe and kitchen, since dining and drinking go well with Tel Aviv's nightlife crowd.
bars 
Resto-bars (or dining bars), combining convivial drinking, food that ranges from good to inspiring, and a dedicated ambience, and mostly under the tourist radar, have carved out a serious niche on Tel Aviv's nightlife/lifestyle scene, to such a degree that while many Tel Aviv restaurants are known for their bars, many bars in the city serve food that is truly worthy of note.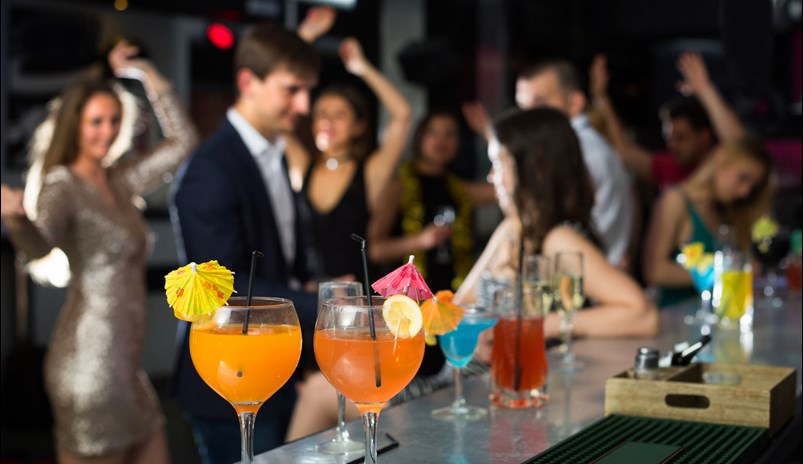 bars that serve food 
Along with an emphasis on décor, and alcohol of all sorts, the city's top dining bars offer food ranging from fusion to seafood to Georgian vegan(!), and more. Quite a number feature live music too. Though more focused in their alcoholic offerings than resto-pubs, many of Tel Aviv's wine bars, with kitchens orchestrated by talented chefs, are a gourmet's paradise too, The culinary inspiration in not a few of the city's better-quality wine bars takes it cue from the French kitchen, though Asia in many an eclectic twist, is also well-represented, as is Italian cuisine, and day-to-day menu changes, based on what is available fresh in the market, are part of the concept of some wine bars too.
For a lovely wine bar experience complemented by live music, Vicky and Christina, located side by side in the Hatachana lifestyle compound abutting Neve Tzedek and separated by an old olive tree that has become somewhat of an icon, are synergetic, with Cristina, the wine bar, also supplying drinks to Vicky, a tapas bar with a more formal ambience, which supplies tapas to both. Adjacent to Vicky and Cristina, the Secret Garden is a well-designed, enclosed open space (open from May to October) that doesn't serve food, only alcohol. The ambience and the stylized décor, and the acoustics too, are conducive to good conversation, something not always possible in many of Tel Aviv's crowded nightlife spaces.
Cocktail lounges are also quite popular of the Tel Aviv drinking scene, and some, like the Library Bar in the Norman, with its British Club setting, are set in themed spaces. Others have earned different claims to fame, such as Double Standard, with its homemade mixers.
For visitors looking for action, Tel Aviv bars, many of which target specific age groups, are a good place for pick-ups, or making quick friends. Some are themed, like Mike's Place with its expatriate buzz, or Biggy Z, another Tel Aviv nightlife spot with a Big Easy vibe, which also offers a Cajun kitchen to complement the drink and nightly de vivre.
Without a guide or a friend in the know, you would never find Suramare, a large space located on the top floor of an office building on Carlebach St., in one Tel Aviv's less touristy districts, abandoned for the most part once night falls, but with breathtaking urban vistas from an angle most tourists never see.
Accessed via a path that is less than promising, up an elevator to the 10th floor, Suramare takes no bookings, per se, and unless you are invited by one of the partners or one of their friends, you won't be able to reserve a table, which is not always available in any case, since this exclusive lounge bar and restaurant has set a 200-guest limit at a time in the large space, as a matter of concept. However, it is easy becoming a Facebook friend and scoring an invite; newcomers always are welcome. Unlike most other watering holes in the city, Suramare closes early – around midnight.
Located on the same street as Suramare, The Cat & the Dog, which hosts special events and performances every night of the week, is the antithesis of the former. Open till the wee hours, it sports an ambience best described, as grungy, or sleazy – with a sense of raw energy and serious dancing.Running too on what seems to be endless energy and reverberating with the blaring sounds of music that is hardly mainstream, Kuli Alma, a favorite with clubbers from abroad, is the antithesis of the solid lounge bar.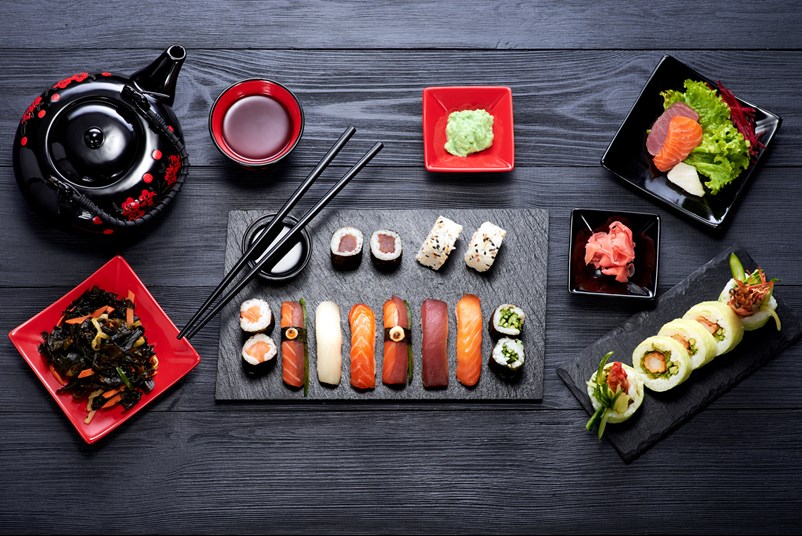 strong lounge scene 
A cavernous two-story multi-media space, it operates as a bar/club/dance floor with both local and international DJs/art gallery space and areas designed (and redesigned in real time) by any number of artists. Entrance is from the age of 25 up, and on weekends especially, crowds stand on line way after midnight to pass through the selection process.
Even if the club and lounge scene isn't your particular cup of tea, a walk from Kuli Alma southward, down Lilienblum St. in the area between Herzl and Nahalat Binyamin streets, makes for fascinating people watching at 2:30 AM in the morning, when the sidewalks are thronged with many more people than were there 12 hours earlier, a large number of them waiting to be granted entry to one of the many drinking or clubbing enterprises dotting the streets.
Lounge Bars in Hotels
Bars grace the lounge of quite a number of Tel Aviv-region hotels, and while bars were active in hotels of various standards, most of the more prominent outlets until just a few years ago, were located in five-star-level properties - from the lobby bar at the Ritz-Carlton, Dan Accadia, Sharon and Daniel hotels in Herzliya, to the lounges in hotels along the Tel Aviv coast – from the Hilton Tel Aviv in the North to the Dan Panorama just north of Jaffa - along with the 11th-floor bar at the Crowne Plaza City Center, with its panoramic view.
More recently, lounge bars in smaller properties have been gaining attention, as well as international acclaim. Just a couple of years ago, the Imperial Craft Cocktail Bar , located in the Imperial Hotel, on Hayarkon St., facing the sea, was selected by Drinks International as the Best Bar in Africa and the Middle East, at the magazine's "50 Best Bars Awards, giving the stamp of approval on a mixology culture that relished innovation and cleverly crafted cocktails.
Places to visit in and around Tel Aviv