Tel Aviv's Clubbing Scene
It's no wonder Tel Aviv's renowned party scene has earned it the title of "The City that Never Sleeps." With a jumping nightlife that continues into the early hours of the morning, its international mix of club and party venues attracts patrons and performers across all backgrounds, who revel in every genre of music - from dance, house and electro, to reggae, rock, jazz, blues, and everything in between. With a mainstream party scene and exclusive private clubs alongside the growing Rothschild Blvd. resto-bar scene, Tel Aviv is the city that literally dances the night away.

Begin the Night Here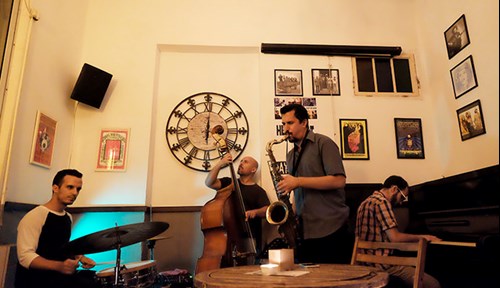 Jazz lovers can unite at Beit Haamudim on Rambal St., a well-established jazz haunt presenting a dynamic lineup of musicians on sax, piano, guitar, bass, drums and more. Open every night of the week until 2am, the venue also serves a scrumptious vegetarian menu and enticing cocktails. Continue a night of live music at The Zone, an intimate venue near central Rothschild Blvd. which hosts live music performances of all genres, as well as tribute bands.

Get the Party Started Here
Anna Loulou, a cozy dance bar co-run by Jewish and Arab owners, encompasses a space of co-existent fun and excellent music! Its roster of talented DJs has people dancing from the early evening in the heart of old Jaffa.

BuXa attracts a diverse crowd of party-goers who are in the mood for an evening of fine DJ beats and high-end cocktails. The uber-chic club is interspersed with displays of eclectic designer toys and has some of the best live music in town. Another of Tel Aviv's 'hipster joints' for your radar is Kuli Alma, a staple on the southern Tel Aviv party scene. The epicenter of cool, this one-of-a-kind venue features a rotating art gallery, graffiti splashed walls, a catalog of dynamic DJs and iconic alcoholic slushies.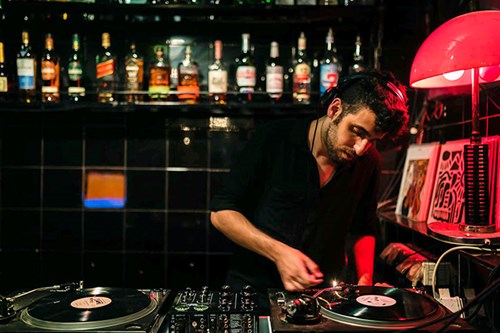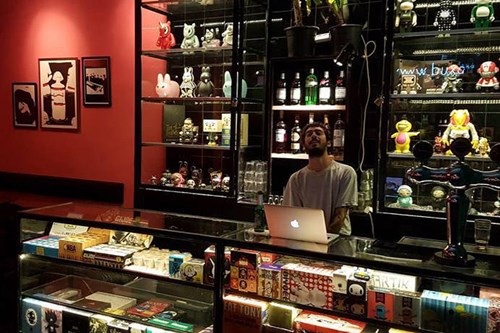 A popular spot on Tel Aviv's nightlife scene for over a decade, Lima Lima is the place to experience some of the city's best parties! Themed events include the popular Monday Lima gay friendly hip hop night, Wednesday Electronic parties and Friday mixed music evenings with an endless spin of tunes.

Continue into the Early Hours Here
Radio EPGB, located on Shadal St. just off Rothschild Blvd, is an uber-cool indie club where you can dance to electro, hip hop, house and techno music throughout the week. The trendy underground venue is a magnet for all types of music-loving Tel Avivians who flock to the spot from midnight onwards.

At The Block, a mega-club inspired by the 70s & 80s of old school New York, enjoy the ultimate experience on the Tel Aviv nightlife scene alongside some the most internationally renowned DJs. Located in the central bus station, the club is split into three areas, each in a world of its own. Revelers arrive at all hours throughout the night as the party always continues past 7am.

Another of Tel Aviv's best party hotspots is Breakfast Club at the top of Rothschild Blvd., which draws a mix of the world's best DJs who play to crowds of the most energetic party-goers in town. As one of the city's oldest and most loved clubs, the venue hosts clubbers throughout the night until past the break of dawn.
Places to visit in and around Tel Aviv