Florentin
Tel Aviv's Florentin neighborhood, east of Neve Tzedek, is a study in urban contrasts: small workshops alongside residential buildings; young inhabitants alongside veteran residents; the gentrified and the indigenous.
There is much that is old but often colorful in the neighborhood, including Bauhaus buildings in various stages of disrepair (though many are undergoing renovation and are being preserved, to regain their former glory). Florentin is one of Tel Aviv's most charming neighborhoods and although it is not so redeveloped as Neve Tzedek, it is no less interesting in its own way.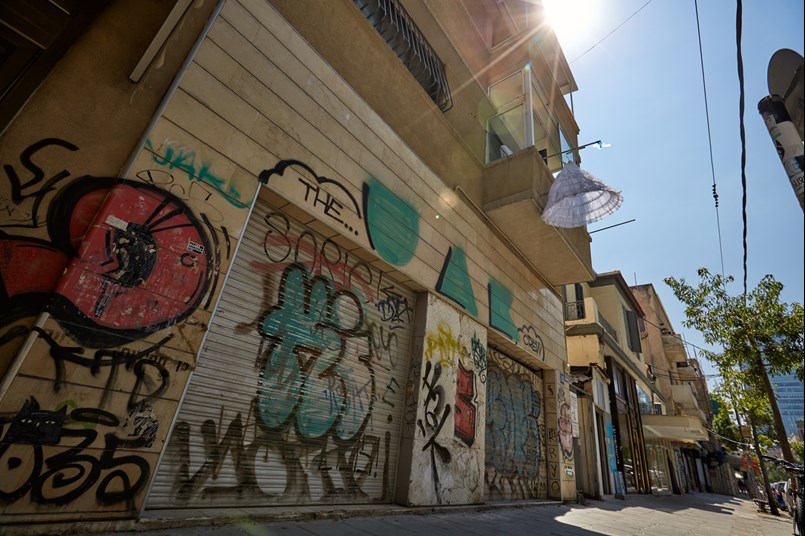 Tel Aviv's most charming neighborhoods 
Planned as a simple, quiet, working class neighborhood, Florentin attracted a population in keeping with these standards. The residents took part in commerce, labored in workshops and worked in small industrial plants, enjoying the economic advantages of the train between Jaffa and Jerusalem that passed by just south of this area of Tel Aviv on and off between 1892 and 1948.
Unfortunately for them, the Jaffa train station closed down for good, the tracks were destroyed and the neighborhood's economic development slowed down and finally ground to a halt.
Little by little, people began emigrating from Florentin, as those that could afford to do so moved to better neighborhoods in the northern parts of the city. Nowadays, along with some of the older residents that remained, migrant workers live in many of the old buildings, and many students and young adults have moved in, to take advantage of its special character, vibrant nightlife, and, needless to say, the reasonable (by Tel Aviv standards) cost of rent.
many students and young adults have moved in 
Daytime: Florentin Never Stops
Florentin during the morning is an active and tumultuous neighborhood: cloth merchants pushing their wagons laden with goods; upholsterers; shoemakers; bakers; an incredible number of workshops that line the narrow streets, some of them there for dozens of years, a few others having opened recently.
Furniture makers and carpenters labor in the back alleys, while on Herzl St., which intersects Florentin St., their goods are on display for customers thronging there to buy good-quality modern furniture at South Tel Aviv prices. Each neighborhood street and its specialty: Wolfson for chandeliers; Matalon for household goods; Kfar Giladi for costume jewelry.
Day and night, Florentin arouses the senses. Be sure not to miss Vital (the accent is on the last syllable) St., heart of the neighborhood's nighttime activities - the teeming corner bars, cafés and clubs alive with fashionable youth, music and talk overflowing onto the street and levels of energy felt far and wide.
Places to visit in and around Tel Aviv