Hatachana
Hatachana Located east of the Dan Panorama and InterContinental David hotels, Neve Tzedek also abuts the Hatachana lifestyle compound, developed a few years ago on the site of the old railway station for trains connecting Jaffa and Jerusalem, and which later served as a British military camp.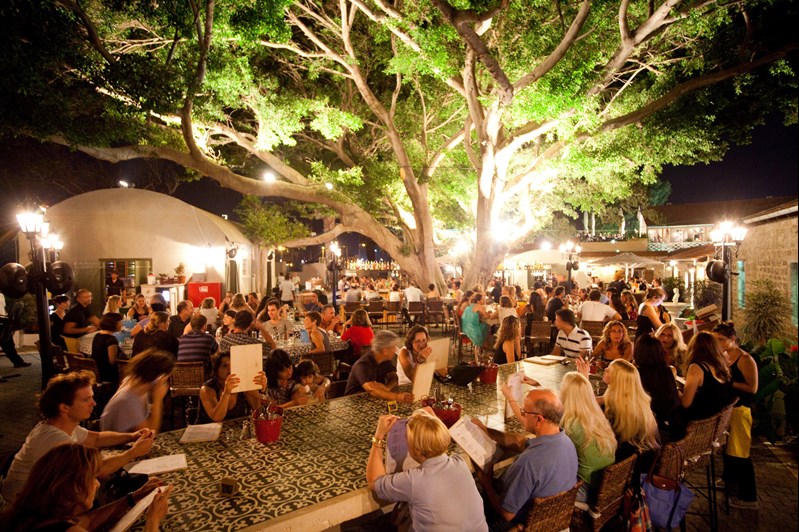 vicky cristina
With an old wooden train car and charming German Templar and Turkish Ottoman buildings that have been artistically renovated, Hatachana, ("The Station" in Hebrew) serves as a venue for art and fashion shows, as well as a center for musical activities, and special events for children and families on holidays and during the summer vacation. Along with a range of clothing boutiques and specialty shops, Hatachana also features a number of fashionable bars and excellent restaurants.

A very popular space, due in part to its the location between Neve Tzedek and Jaffa and very close to the sea and the seaside road, Hatachana is a quality blend of old and new and a space conducive to pleasant meandering and mostly upmarket shopping, against a background of the sea and its delightful breezes.
Places to visit in and around Tel Aviv