Buses in Israel
As a remarkably small, yet diverse, country, the majority of Israel is accessible via public transport. Affordable, mostly efficient and relatively simple to navigate, buses are a useful way to travel both short and long distances across the country. In Tel Aviv, the majority of buses are operated by Dan, whilst in Jerusalem and Haifa, Egged is the main operator. Intercity buses run as 'regular' (with multi-route stops), 'express' (for longer-distance routes with fewer stops) and 'direct' (from point A to B), with perhaps one or two stops at the start/end of the route.

Rav Kav Card
Most bus-riding Tel Avivians own a Rav Kav Card, a smart travel card pre-loaded with money and which entitles riders to discounts. Various types of cards are available, with the easiest option to visitors being the anonymous Rav Kav Card – with no expiration date and no input of personal details required. The card can be purchased from either the bus driver or at a designated station for 5 ILS. Cards can be loaded with your chosen amount, multi-trip tickets, or with a daily, weekly or monthly pass (cost dependant on destination) for a more seamless travel experience. Additionally, a 20% discount is applied to the top up amount.

If you prefer to opt for the Semi-Anonymous or Personal Rav Kav Card, details will be requested at a Rav Kav service point or issue station, with discounts granted for students, seniors, children, and other specific groups.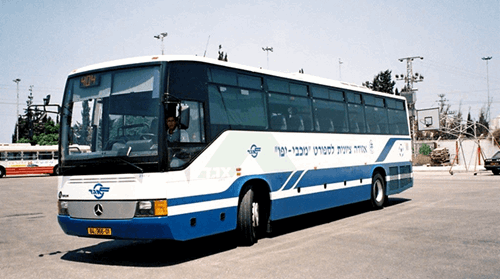 General Bus Use
Individual tickets can also be purchased from the bus driver in most cities or at a ticket booth within bus stations. Please note, as of June 2018, a law was introduced in Jerusalem forbidding the purchase of tickets on board the bus, with payment only available by a pre-loaded Rav Cav Card.
Most connection journeys require a separate ticket for each bus, unless a multi-ride transit ticket is purchased using the Rav Kav Card which allows passengers to change buses and take a limited number of trips within 90 minutes. The multi-use ticket can be used within Tel Aviv, Jerusalem and Haifa.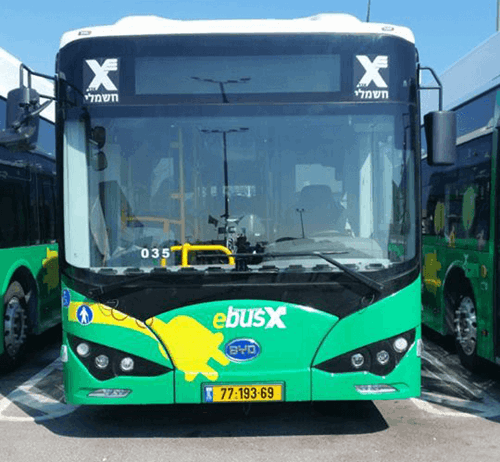 Getting Around
The real-time travel app Moovit is a reliable tool in mapping transit routes and alerting you as to your relevant bus stop. Individual bus company websites provide a detailed overview of schedules and points of departures/arrivals, and major station boards list information (mainly in Hebrew) on routes and departure times. Many station staff members speak English and can assist in offering directions and providing navigation information. It's important to note that buses do not run in Israel during the Sabbath (Friday to Saturday evening).

Cost of Tickets Between Cities
A single bus fare from central Tel Aviv to other cities will cost the following:
Jaffa – 5.90 ILS

Herzliya – 5.90 ILS

Jerusalem – 18 ILS

Haifa – 24 ILS

Eilat – Approx 82 ILS





Places to visit in and around Tel Aviv