Kids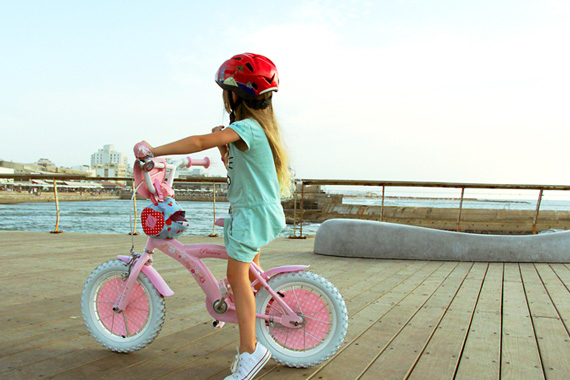 Nightlife. Dining. Sunbathing. Peoplewatching. Culture. Shopping. That's the Tel Aviv vibe, with something for everyone over the age of 18. But if you are looking for a family destination with plenty of activities for your children too, the Tel Aviv region, with its variety of child-friendly offerings, from the Safari in Ramat Gan, the largest zoo in the Middle East, to the huge undulant wooden deck in Tel Aviv Port, designed for in-line skating and bicycle riding, to the many clean, attractive lifeguard-supervised beaches in Bat Yam, Herzliya and Tel Aviv – and so much more -  the Tel Aviv area is an excellent choice.
Tel Aviv with kids means that you'll probably spend lots of time in the northern part of the city, home to the Luna Park (Israel's largest, most modern amusement park, with separate ice skating rink), Hayarkon Park with its myriad of activities and attractions for kids of all ages – the Meymadion waterpark, Zapary bird park, mini golf, tandem bike and bike with children's seat rental, pony rides, mini train ride, motor boat or pedal boat rental and new balloon ride, along with acres and acres of verdant lawn, for family picnics. The park's northern area features basketball courts, soccer pitches, tennis courts, football and baseball fields, skateboard ramps and a challenging climbing wall.
Museums
If your children are the right age and museums speak to them, you might also go with them for a tour of Tel Aviv's Museum Mile. The Eretz Israel Museum is home to a modern planetarium (with English performances too, which must be pre-booked), and a visit to the museum's numismatic collection, "Man and His Work" center and other exhibitions might also pique you kids' curiosity. The Diaspora Museum's "Heroes -Trailblazers of the Jewish People" exhibition, geared towards children, showcases over 140 influential Jewish historical figures. Jews can trace their family roots, at the museum's genealogical center, while both the Palmach Museum and Israeli Museum at the Yitzhak Rabin Center provide fascinating glimpses into Israel's founding and history.
The Children's Museum in Holon, a short ride by bus from Tel Aviv, displays exhibits geared specifically for kids aged 2.5 until 11; getting hands-on is very much encouraged.