Tel Aviv-Jaffa Tours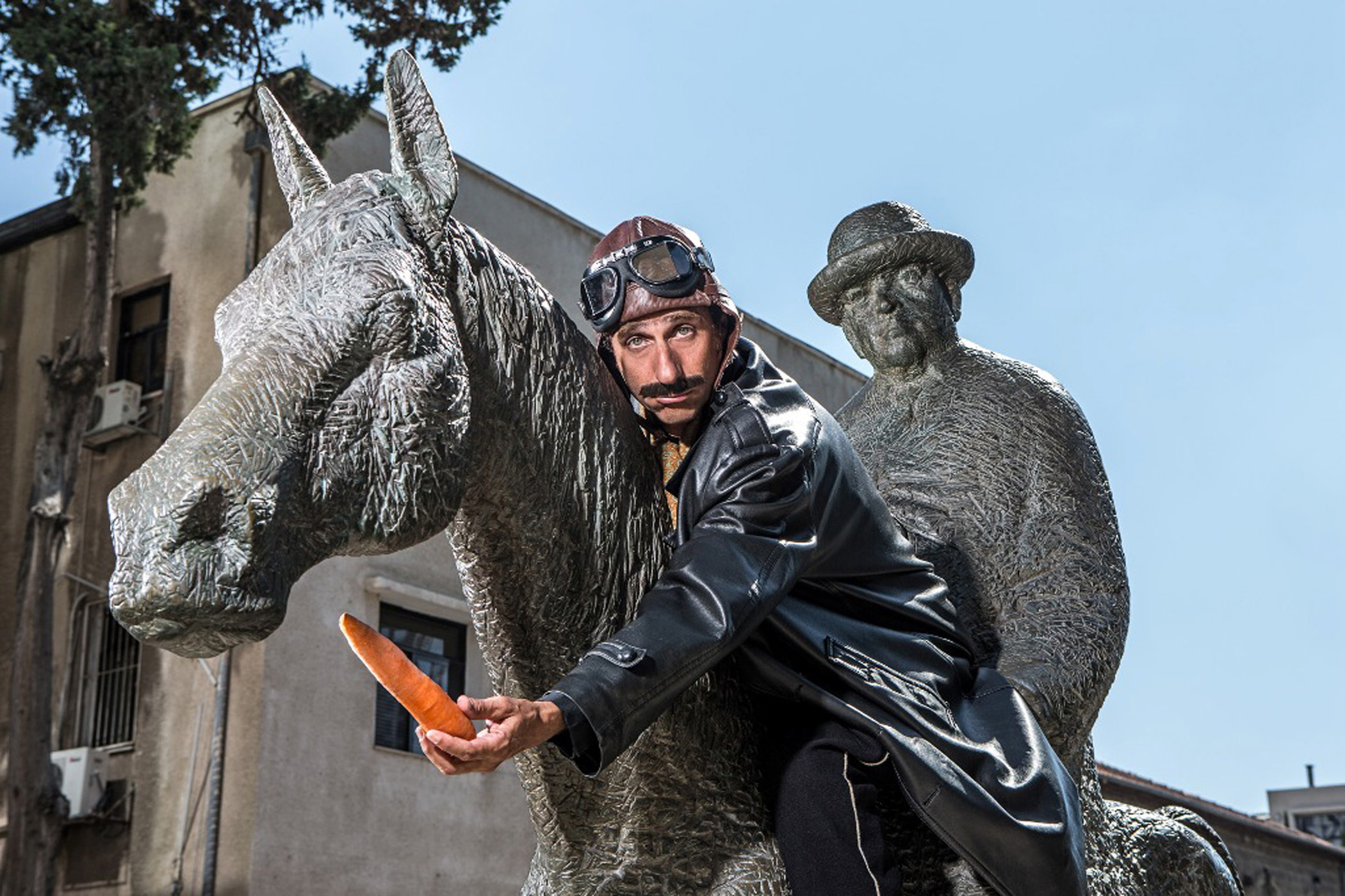 There are so many ways to absorb the Tel Aviv vibe - by yourself, in a group, with a plan or just wandering about aimlessly and taking in what you encounter; on foot; Segway; bike; car; via an excellent public transportation system. There are also apps of all sorts, to put you in touch with locals with whom you share interests, to help guide you to insider venues and events. Nevertheless, for many tourists the best way to get orientated in a new destination or explore an aspect of the local scene in a more organized way, is via a guided tour of one sort or another.
Book a hotel nearby to explore Tel Aviv with ease and comfort.


Organized guided Tel Aviv-Jaffa tours come in all flavors and tastes. The most classic are the half-day and full-day offerings by local tour operators, which depart on a regular basis in any number of languages.

For a more public option, the Municipality, in cooperation with the Dan Bus Company, operates the "Dan City Tour," Line 100 (the open-air Red Bus), for a circular tour of the Tel Aviv-Jaffa at your own pace. Comprising 26 stops, it runs from the Redding terminal, just north of the Tel Aviv Port, to the Jaffa clock tower, before returning to Tel Aviv via a different route. This Tel Aviv-Jaffa tour, which is complemented by GPS-guided audio commentary in Hebrew, English, Arabic, Spanish, French, German, Italian and Russian, runs on a regular basis; reservations are not accepted, and boarding, anywhere on the line, is on a space-available basis. The "ride-all-you-like plan, based on a "daily free card," allows you to jump off and on at any stop along the route, and pick up the tour whenever you want, at any stop, at no additional cost. A less expensive two-hour panoramic tour option also is available.

Another option is Sandeman's free guided walking tour of Tel Aviv-Jaffa, departing daily at 14:00 from the Turkish clock tower, Jaffa, though this must be booked in advance. (Tipping is encouraged).

Tel Aviv Global & Tourism, a branch of the Municipality of Tel Aviv-Jaffa, has developed a series of guided walking tours, free of charge, designed to introduce tourists to different aspects of the city.
They run between 2-2.5 hours each and there is no need to register in advance.
Sarona Tel Aviv
Discover the history and heritage of the restored colony at the heart of Tel-Aviv. Where urban adventure meets shopping experience.
** Tuesdays at 11:00 English tour in Sharona. No pre-registration required (currently until August)
Meeting: At the Tourist Information Center, 11 Aluf Mandler St.

*** Saturdays at 11:00 English tour of Rothschild - The White City. No pre-registration is required.
Meeting: Information position for the Independence Trail tourist 11 Rothschild Blvd.
(Currently until August).
- For tours of the visitor center in Sharona the rest of the week, please call 03-6049634 (cost 10 NIS per person)
- It is also possible to take a "Independence Trail" tour of Rothschild independently and interactively accompanied by a special English / Hebrew tablet. (15 NIS)
Rothschild Tourist Information Station 11. No prior arrangement


From Old Tel Aviv To The "White City"
In a small area around Rothschild Blvd. we can see the impressive development of Tel Aviv, from a small neighborhood of Jaffa, to a city of eclectic style "dream buildings" to the 2003 proclaimed UNESCO world heritage site of the "White City". Savor the experience of life in Tel Aviv past and present.
Every Saturday at 11:00* Meeting point: 46 Rothschild Blvd. (corner of Shadal St)
*For updated information please contact tourism@mail.tel-aviv.gov.il | +972 (0)3-516-6188 or check their website

A number of private initiatives have sprung up in recent years, to leverage the interest in the many facets of Tel Aviv, to a range of niche markets. From pub crawls, to themed street theater experiences by professional actor/guides, they also include: tours of Tel Aviv's underground art scene and galleries; club and nightlife tours; vegan tasting tours; tasting tours in both Carmel Market and Levinsky Market; street food tasting tours; tours with a professional chef, starting with a tour of a Tel Aviv market to select fresh products for a meal to be prepared in his or her home; visits with Tel Aviv designers in their studio; and fashion boutique walking tours; street photography tours; jogging and bicycle tours; a tour exploring the churches of Jaffa, and others too.