Tel Aviv Port
Morning to night, nearly 24 hours a day, there's something to do at the Tel Aviv Port. Early on in the day, joggers and walkers enliven the promenade, exercising as they take in the sea breezes and the slap of the waves that break on the pier. Bicycle riders also join in the fun, taking advantage of the six-kilometer route running from Jaffa to northern Tel Aviv by way of the port, unhampered by traffic lights and traffic policemen.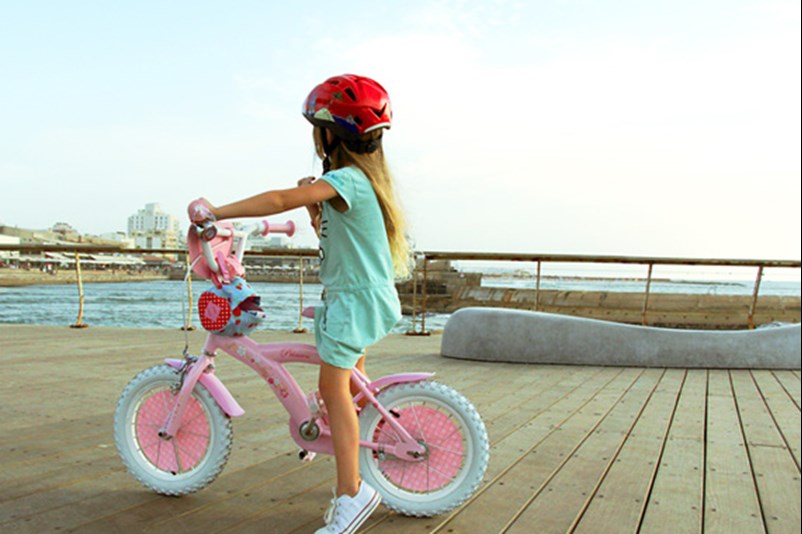 Bicycle areas 

After the morning rush has worn off and all that's left are the fishermen, many of whom have been casting their lines here for decades, and those lingering over their breakfasts, slowly but surely other visitors begin to appear. Since the entire facility has been outfitted with wi-fi, free of charge to anyone bringing a laptop, the area, and its restaurants in particular, all of which sport outdoor seating, have become very attractive for late morning business meetings that often last into lunch.
Then, afternoon diners start to appear, enjoying a host of lunchtime cuisines, including seafood, French fare and the culinary expertise of a growing roster of resto-pubs. Lunchtime flows into dinner, with diners - both tourists and locals - interspersed with shoppers, meanderers and the like, and by lovers that come to hold hands as they watch the sun sink into the sea. On weekends, especially, the area is filled with life and excitement well into the wee hours of the night. 
Places to visit in and around Tel Aviv